Topic: Hopkinsville High School
Nashville, TN – The American Red Cross has extended its urgent call for donors of all blood types to give blood or platelets.
With influenza escalating across the country and preventing some donors from giving, and winter weather threatening to cancel blood drives, the Red Cross now has a critical shortage of type O blood and urgently needs donors to restock the shelves.
«Read the rest of this article»

Clarksville, TN – Austin Peay State University (APSU) alumnus John McGee certainly knows how to celebrate an anniversary.
During his recent visit to campus for the November 9th, 2019 Homecoming football game, he donated more than $50,000 in gold coins to support his alma mater and commemorate his "Golden Graduate Year," which is the 50-year anniversary of his graduation from Austin Peay State University in 1969.
«Read the rest of this article»
Planters Bank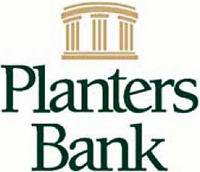 Hopkinsville, KY – Planters Bank and its Board of Directors are pleased to announce two promotions: Kelley Workman has been named President of Planters Bank and Leigh Durden has been named Chief Credit Officer.
Prior to her recent appointment as President of Planters Bank, Kelley Workman served as Executive Vice President and Chief Credit Officer of Planters Bank. A native of Hopkinsville and a graduate of Christian County High School, Kelley graduated from the University of Kentucky with a B.B.A. in Finance and Marketing as well as the Graduate School of Banking of the South at LSU.
«Read the rest of this article»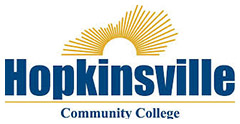 Hopkinsville, KY – When Dr. Alissa Young was considering how to more fully involve the community in the life of the college, and how that could be integrated with her inauguration as the sixth president of Hopkinsville Community College (HCC), she envisioned multiple events where local residents could interact with each other and the faculty and staff.
She soon settled on the idea of including a showcase of community talent, stating, "When you hear of something interesting happening in Hopkinsville, I want people to think of HCC."
«Read the rest of this article»
Nashville, TN – Ongoing severe winter weather has more than doubled the number of canceled American Red Cross blood drives and the resulting blood and platelet donation shortfall since earlier this month.
The Red Cross now considers the situation critical and is reissuing an urgent call for blood and platelet donors.
«Read the rest of this article»
Mobile and online tools help make donating blood and platelets more convenient
Nashville, TN – The holidays are known for the giving spirit and a hectic pace. This holiday season, the American Red Cross is sharing three ways to give the gift of life in less time.
At this time of year many regular blood and platelet donors delay giving due to busy schedules– but the need for blood remains.
«Read the rest of this article»
Nashville, TN – The American Red Cross encourages people to share their good health this holiday season by donating blood for patients in need.
Mike Healey's son was born prematurely, weighing 3 pounds, and immediately needed blood. "I gave blood the next day and have done it 56 times since then," he said. Though Healey's son spent his first 49 days of life in the neonatal intensive care unit, he has thrived and is now a healthy, 10-year-old little league baseball player. "I will never forget whoever selflessly gave blood for my son."
«Read the rest of this article»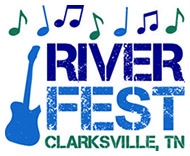 Clarksville, TN – The City of Clarksville and Miller Lite kicked off Riverfest on a new night this year with the Riverfest Art Experience.
The Riverfest Art Experience was held on Thursday, September 10th at the Wilma Rudolph Event Center at Liberty Park and included an Art Show, Film Festival, Food Truck Rally, and performance by Temptations Legacy group, Serieux.
«Read the rest of this article»
Clarksville, TN – After hundreds of artists had their works of art on display at two locations in downtown Clarksville, then judged by artist Mary Addison Hackett, winners were awarded at Clarksville Riverfest's Tour d'Art Receptions held Thursday, September 4th and Friday, September 5th, 2014.
Over $2,500 in prizes were awarded.
The competition included five categories: Photography & Digital Images, Sculpture, Painting, Mixed Media/Collage, and Drawing. Monetary awards are given to first through third place in each category (for each division) and a Best of Show Award.
«Read the rest of this article»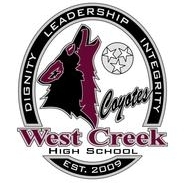 Clarksville, TN – Zeandre Floyd's 99-yard kick-off return for a touchdown, to open the second half Saturday, August 23rd, helped open the scoring flood gates for West Creek High School, as they pulled away from Todd County Central (KY) High School for a 31-7 season-opening victory.
The Floyd return made it 10-0, as it came after Tyler Moore had sent the Coyotes (1-0) into intermission up 3-0 with a 23-yard field goal at the horn to end the first half.
«Read the rest of this article»