Topic: Horace Murphy Jr.
First Meeting, Open Forum Scheduled February 17th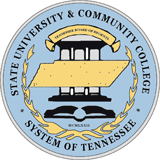 Nashville, TN – The Search Advisory Committee members for a new president of Austin Peay State University have been selected and will meet for the first time on February 17th following a public forum on the APSU campus about the search process.
The advisory committee will meet at 12:45pm Monday, February 17th, on the APSU campus in the Morgan University Center Ballroom. Campus and community members are also invited to an open forum to discuss the criteria and search process for the new president from 11:00am – noon, also in the Morgan University Center Ballroom. «Read the rest of this article»

Montgomery, County – The team for the world's largest educational accrediting organization announced that the Clarksville Montgomery County School System ranks among schools systems in the top two to three percent globally.
«Read the rest of this article»

Nashville, TN – The Tennessee School Boards Association has selected David B. Smith as its 2011 Volunteer for his leadership and work in the CMCSS 100% Graduation is Clarksville's Business project.
Launched in 2008, the 100% Graduation Project Team has had Smith's leadership and involvement from the start.
«Read the rest of this article»
With the turnout at the August 2010 election just a measly 19.04% of registered voters, voters have sent a message. It seems that they do not feel that their vote, their voice really makes a difference.  This is a trend that we as a nation need to work on changing.
The roots of the current apathy towards voting can likely be traced to the current economic uncertainty; along with concerns about job security, such as seen in the recent announcement that 700 people in Clarksville will be losing their jobs at the Quad/Graphics printing plant in North Clarksville.
«Read the rest of this article»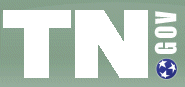 Tennessee Governor Phil Bredesen met with Clarksville-Montgomery County School Board Chairman Jim Mann and Board Member Horace Murphy, Jr. today during a press conference about raising the bar in the state's educational system.
«Read the rest of this article»