Topic: Human Sex Trafficking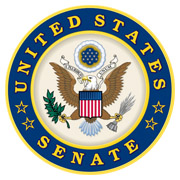 Washington, D.C. – U.S. Senator Marsha Blackburn (R-Tenn.) along with Senators Joni Ernst (R-Iowa), Thom Tillis (R-N.C.), and Mike Rounds (R-S.D.) introduced the End Child Trafficking Now Act.
During her recent trip to the Southern border, Senator Blackburn heard how drug cartels and transnational criminal gangs traffic and exploit migrant children to gain illegal entry into the country. Representative Lance Gooden (R-Texas) introduced companion legislation in the House of Representatives.
«Read the rest of this article»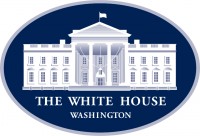 Washington, D.C. – Last month, the U.S. Marshals Service led a two-week operation alongside Georgia state and local officers to rescue endangered missing children in Atlanta and Macon.

"Operation Not Forgotten" resulted in the rescue of 26 children, the safe locating of 13 other children, and the arrest of nine criminal associates. Investigators cleared 26 arrest warrants and filed additional charges for crimes related to sex trafficking, kidnapping, registered sex offender violations, and drugs and weapons possession.
«Read the rest of this article»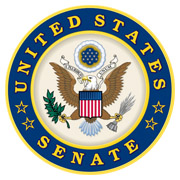 Washington, D.C. – Senator Marsha Blackburn (R-Tenn.) joined Fox Business' Mornings with Maria to discuss her legislation to require a DNA test to substantiate the familial relationship between an alien and an accompanying minor.
The legislation will prevent drug traffickers and gang members from trafficking children. The Senator also discussed the Department of Justice's Inspector General's report on alleged FISA abuse.
«Read the rest of this article»
Tennessee State Representative Curtis Johnson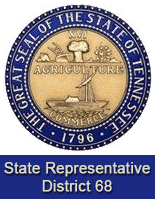 Nashville, TN – The 109th Tennessee General Assembly adjourned on April 22nd, 2016 to become a part of Tennessee history with passage of major legislation to reduce crime, cut tax burdens, spur job growth, accelerate the state's success in K-12 education, boost the number of college graduates, curb drug abuse and curtail drunk driving.
State lawmakers also passed significant legislation to ease traffic congestion, reduce child abuse, aid farmers, increase access to healthcare and medication, increase voter participation and provide a safer environment for the elderly.
Following, please find a copy of some of the highlights of this year's legislative action.
«Read the rest of this article»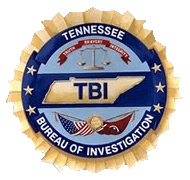 Jackson, TN – Less than a month after a new law went into effect to help identify, investigate, and prosecute human trafficking in Tennessee, Special Agents with the Tennessee Bureau of Investigation joined with partner agencies in West Tennessee to identify and arrest individuals who prey on children.
TBI Agents, including those assigned to TBI's Internet Crimes Against Children Task Force, worked alongside investigators from the Jackson Police Department and the Madison County Sheriff's Office on a multi-day sting operation in Jackson, TN. «Read the rest of this article»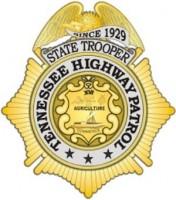 Nashville, TN – On May 27th, 2015, Tennessee State Trooper Jonathan Scott assigned to THP's Interdiction Plus Team (IPT), made a traffic stop that lead to the arrest of driver Rafael E. Quiroz-Martinez, 22, of Honduras for Human Sex Trafficking, and the safe recovery of a female victim.
While patrolling I-40 West in Knox County, Trooper Scott stopped a 2007 Honda Fit for window tint violation. As the trooper approached the vehicle, he observed several indicators of possible criminal activity within the vehicle.
During Trooper Scott's interview of the driver and the vehicle's 19 year old female passenger, several inconsistencies arose in their statements that caused additional suspicion. «Read the rest of this article»
Grade Improves from a "C" in 2012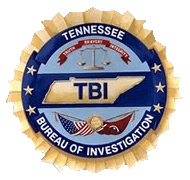 Nashville, TN – Tennessee received an "A" from Shared Hope International's 2013 state report card released yesterday with a score of 93.5, the highest of any other state rated in the Protected Innocence Challenge.
In 2012, Tennessee was given a "C" on its state report card and showed significant improvement after bills cracking down on child sex trafficking were passed during the last legislative session. «Read the rest of this article»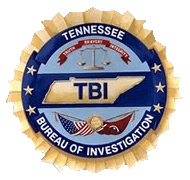 Nashville, TN – The Tennessee Bureau of Investigation overnight arrested a Hopkinsville, KY woman for sex trafficking a juvenile after an undercover operation.
TBI arrested and charged Elizabeth Cook, 26, of 514 West 15th Street, with one count of human trafficking by promoting the prostitution of a minor. TBI conducted the undercover operation into possible sexual exploitation of a minor on Backpage.com.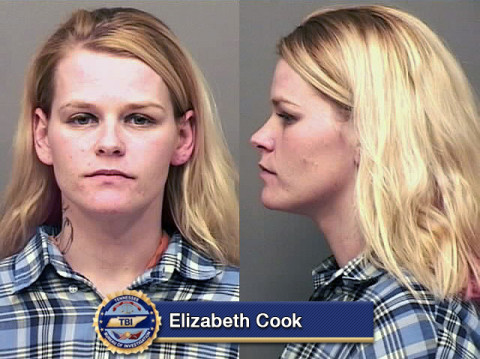 «Read the rest of this article»

Clarksville, TN – Fashion is everywhere, the clothes we wear, the magazines we read, and the television shows we watch. On Saturday, May 5th, local designers and stylists will come together for the first ever Don't Label Me Fashion Show, a Labels in Lights Production, to benefit Stop Child Trafficking Now and Art Link.
This first ever fashion show will take place at the Riverview Inn located at 50 College Street at 6:00pm.
The show will feature designs from Sacer Savive, Fleur de Lis, Ferocity Jewelry, Flower Lily, Prodigy and more. «Read the rest of this article»
"Tennessee Human Sex Trafficking and Its Impact on Children and Youth 2011"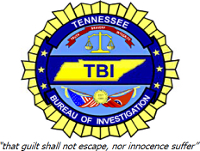 Nashville, TN – The Tennessee Bureau of Investigation today released the first ever statewide study on the presence of human sex trafficking and its impact on children who are victimized by the criminals who run trafficking operations in Tennessee.
The study is a response to a 2010 Public Chapter enacted by the General Assembly that directed the Select Committee on Children and Youth to study the problem and develop recommendations to strengthen the state's stance against human sex trafficking. «Read the rest of this article»