Topic: Humanities Tennessee

Clarksville, TN – On Monday, March 27th, 2017 acoustic folk artists Shelby Bottom Duo, based in Nashville, TN will bring their multimedia musical history to the campus of Austin Peay State University.
The show, which is free and open to the public, will take place in the Morgan University Center, rooms 303 and 305 from 5:00pm-7:00pm.
«Read the rest of this article»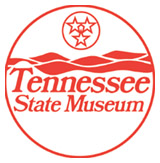 Nashville, TN – A groundbreaking exhibit about the slaves and slaveholders who worked and resided at a distinctive plantation in Tennessee will open next year at the Tennessee State Museum in Nashville.
The exhibit, Slaves and Slaveholders of Wessyngton Plantation, looks at the lives of both the enslaved African Americans and their white owners on the 13,000 acre plantation in Robertson County, Tennessee. The exhibition, which is free to the public, will open February 11th and close August 31st, 2014.
«Read the rest of this article»
Austin Peay State University to play host to North Middle District Contest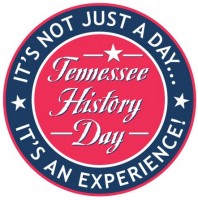 Nashville, TN – Beginning next week, students from across the state will demonstrate their research abilities, knowledge and creativity in the world's leading program for history education.
The district level competitions for Tennessee History Day are scheduled to take place from February 22nd through March 24th in Greeneville, Knoxville, Chattanooga, Clarksville, Murfreesboro, and Memphis.  In the competitions, students in grades six through 12 will present history-themed projects in a variety of formats – including museum-style exhibits, papers, web sites, documentaries and even live performances. Judges are university professors, high school teachers, museum curators, archivists and other public historians.
«Read the rest of this article»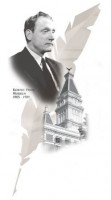 Amy Greene, first day keynote speaker at the Seventh Annual Clarksville Writers' Conference, has done something that few writers can boast. Her first novel was snapped up by Alfred A. Knopf, a major publishing company, within one week of its being offered by her agent. The chances of this happening are so minute, it doesn't even bear calculating. She hadn't even sold a short story prior to that.
Bloodroot, Amy's novel about a mother and her twins who live in Appalachia, was read by Jill McCorkle (author of five books on the New York Times Notable Books list) at the 2007 Sewanee Writers' Conference. McCorkle was so impressed that she offered to put Amy in touch with agent Leigh Feldman when the book was finished.
"I hurried home and finished my novel so she wouldn't forget," Greene admits. «Read the rest of this article»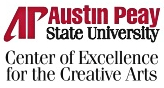 Clarksville, TN – Up in the foothills of East Tennessee's Smoky Mountains, a few old timers still tell folk stories of spirits and curses. The fog that hangs low over their porches and sloping front yards lends a mystical quality to their words. It's as if these men and women live in the secluded last bastion of a magical world, untouched by the modern influence of science. «Read the rest of this article»

During the week of July 12 through 18, you might notice an unusually large number of young students hanging around the Austin Peay State University campus with ink-stained fingers, jotting stories or poems or even songs into composition notebooks.
They'll be coming to campus that week for the Tennessee Young Writers Workshop, an annual event co-hosted by Humanities Tennessee and the APSU Center of Excellence for the Creative Arts, to learn more about writing from some of the top names in that field.
"It's basically designed to help kids delve deeper into the craft of writing," Lacey Cook, program officer with Humanities Tennessee, said. "They'll spend most of their time in workshop classes in fiction, songwriting, creative non-fiction and poetry, but each night, we'll have entertaining activities with the visiting writers." «Read the rest of this article»
Free event features hundreds of award-winning authors including Wroblewski, Alexie, Bragg and Maraniss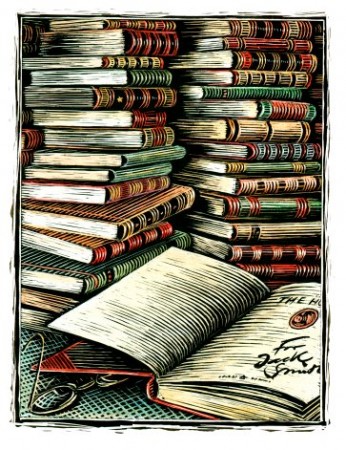 NASHVILLE – The Southern Festival of Books is just two weeks away and organizers are gearing up to welcome more than 20,000 patrons and an all-star lineup of authors, cooks and musicians this October 10-12, on Nashville's War Memorial Plaza.
From beloved authors and first-timers, to former U.S. Congressmen and Pulitzer Prize winners, the 20-year old festival features more than 200 authors from around the nation and in every genre for interactive presentations, readings, panel discussions and book signings.
You can even hear from David Wroblewski, the author of the Oprah's Book Club pick, The Story of Edgar Sawtelle, from Noon-1 p.m. on Sunday, Oct. 12 at War Memorial Auditorium (no advance reservations required, first come – first served seating). A free book signing follows the reading. «Read the rest of this article»
On Tuesday July 17th from 7pm-8pm, Author and Professor Lorraine López will speak and read from her collection of short stories, Soy La Avon Lady and Other Stories, at the APSU during the Tennesee Young Writers' Workshop. The reading will be held in the Morgan University Center in room 303. This event is co-sponsored by Humanities Tennessee and the Center for Creative Arts at Austin Peay State University. «Read the rest of this article»