Topic: Investors

Nashville, TN – When it comes to choosing a trustworthy investment adviser, the Tennessee Department of Commerce & Insurance (TDCI)'s Securities Division urges investors to first educate themselves about their advisers and never shy away from asking tough questions.
Working with an investment adviser means investors must reveal sensitive personal and financial information about themselves and their financial status.
«Read the rest of this article»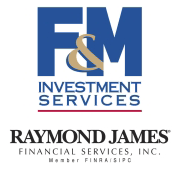 Clarksville, TN – It is important for investors to understand that the very asset that helped create significant wealth may also pose the biggest risk to their future financial security. A concentrated equity position is defined as a substantial portion of an investor's wealth (10% – 15%, or more in some cases) tied in one stock.
These highly concentrated positions can result from employer stock and option incentives, long-term employment at a single company, a large inheritance, etc.
Holding a large, single-stock position creates significant risk and increases portfolio volatility, which can have a catastrophic effect to an investor's future financial security.
«Read the rest of this article»

Nashville, TN – The Tennessee Department of Commerce and Insurance's (TDCI) Securities Division wants investors of any age and background to always make smart investments.
While some investors might be young, there's no reason they should ever feel they're at a disadvantage when it comes to making smart financial choices.
«Read the rest of this article»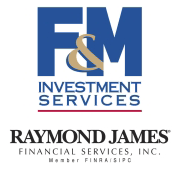 Clarksville, TN – The September Employment Report (delayed from October 6) was disappointing relative to expectations (although hardly "weak"). Nonfarm payrolls rose by 148,000 (median forecast: +180,000). The two previous months were revised a net 9,000 higher.
Note that seasonal adjustment is often tricky in September (due to the start of the school year). The unemployment rate edged down to 7.2%, while the labor force participation rate held steady. The employment/population rate held steady, but was down slightly from a year earlier.
«Read the rest of this article»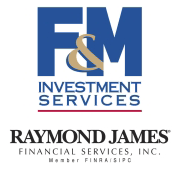 Clarksville, TN – As was widely anticipated, lawmakers reached an 11th-hour agreement on the budget and debt ceiling. The "Continuing Appropriations Act, 2014" funds the government through January 15th, suspends the debt ceiling to February 7th, and requests bipartisan House/Senate budget negotiations by December 13th.
Thus, while the deal dodges a near-term financial catastrophe, it does not remove uncertainty entirely. Lawmakers will have less than three months to agree on a new spending authorization.
«Read the rest of this article»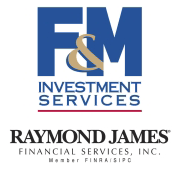 Clarksville, TN – The partial government shutdown and brinksmanship over the debt ceiling continued. However, financial market participants were encouraged by signs that the two sides were at least willing to talk to each other.
House Republicans appear to have abandoned demands for a repeal or delay of the Affordable Care Act, but it hasn't been clear what they want instead. Note that a temporary (six-week or three-month) extension of the debt ceiling does not remove uncertainty completely, but it would sidestep a near-term financial catastrophe.
«Read the rest of this article»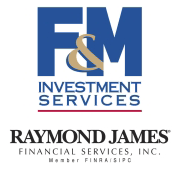 Clarksville, TN – Due to a lapse in appropriations, the government entered a partial shutdown. Some 800,000 federal workers were furloughed and about two million others continued to work but without getting paid. The economic impact of the shutdown will depend on how long it lasts.
A few days would not be a big deal, but a prolonged shutdown would result in a larger disruption of worker income (and corresponding restraint in consumer spending). In addition, the uncertainty may lead businesses to delay new hiring or capital expenditures. During the 1995-96 government shutdown, about 20% of private contracts with the government were affected.
«Read the rest of this article»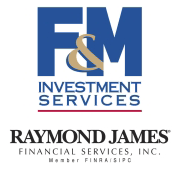 Clarksville, TN – Next week, the markets will be interested in the ISM Manufacturing Index, but the focus should be on the September Employment Report. Seasonal adjustment is an issue in September.
We can expect to add more than 1.4 million education jobs (public and private) before adjustment, with hundreds of thousands of seasonal job losses in other areas. So it seems a little silly to worry about the nearest 20,000 or so in the adjusted payroll figure. The unemployment rate is expected to hold steady (at 7.3%) or edge a bit lower
«Read the rest of this article»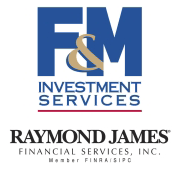 Clarksville, TN – The Federal Open Market Committee did not reduce the pace of asset purchases. In its policy statement, the FOMC noted that the improvement in economy activity and labor market conditions since it began the asset purchase program a year ago was "consistent with growing underlying strength in the broader economy," but "the Committee decided to await more evidence that progress will be sustained before adjusting the pace of its purchases."
«Read the rest of this article»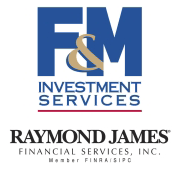 Clarksville, TN – With a thin economic calendar, Syria remained a key concern for the markets. However, prospects for a U.S. strike diminished, which helped bolster equity market sentiment. The bond market is looking ahead to the Fed policy meeting. In the bond market, expectations on tapering have solidified somewhat, with a moderate majority seeing a small initial reduction in the pace of asset purchases.
Retail sales for August disappointed (relative to expectations), but figures for June and July were revised a bit higher. Jobless claims were distorted due to upgrades in state computer systems, but the trend had been lower in August. Hiring intentions improved. Consumer sentiment softened.
«Read the rest of this article»