Topic: James Ponder
This past Saturday I had the honor of participating in Soldier Ride Nashville 2009. After a week that saw flooding of many areas in the Southeast including Nashville, approximately 20 Night Stalkers linked up at the Park and Ride just off Exit 11 ready to participate as part of "Team Tre" in honor of our Fallen Comrade MSG Tre Ponder.  It was an early morning, not an uncommon time for the men of that group (I can't speak for the young lady in attendance).  It was also a wet morning, but nothing like what awaited us as we departed for Nashville.
As our convoy departed Clarksville heading East down I-24, the rain slowly intensified.  By the time we reached Edwin Warner Park, we were met with a steady rain that showed no signs of stopping.  My first thought was that our participation in the Soldier Ride was going to be cut short due to the rain,  which would be disappointing to say the least.  As we staged our bikes and gear in a dry spot under a nearby pavilion, the vehicles just kept coming.  Walking to the registration area I quickly realized that we were not alone;  the rain had not dampened the spirits of the hundreds who turned out to ride with some of our Wounded Heroes. «Read the rest of this article»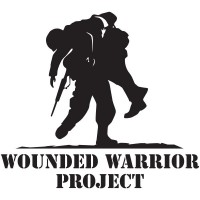 Clarksville Online Author Tim Cash will be participating in the Soldier Ride Nashville 2009, a part of the Wounded Warrior Project on Saturday, September 26th at Edwin Warner Park, (Site #3, 50 Vaughn Rd, Nashville, TN 37221). His participation in the  Soldier Ride Nashville is dedicated to the memory of father, husband and soldier MSG James "Tre" Ponder of Franklin.
I recently got into riding road bikes as a way to stay in shape since I can no longer run. While I have not road any farther than 30 miles at a time, this ride will be my longest yet at 50 miles. I, and many of my Night Stalker brothers and sisters will be riding as a part of Team Tre in honor and memory of our Fallen Comrade MSG James 'Tre' Ponder.

Tre made the ultimate sacrifice for his brothers in arms on a rescue mission in eastern Afghanistan. The date was June 28, 2005. He was killed when his MH-47D helicopter was shot down by enemy fire on it's way to rescue a Navy SEAL team that had run in to trouble. He was a member of the Army's 160th Special Operations Aviation Regiment (SOAR).
«Read the rest of this article»