Topic: Janssen COVID-19 Vaccine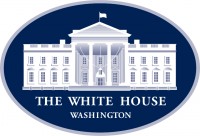 Washington, D.C. – After a rigorous, open, and objective scientific review process, the Food and Drug Administration issued an emergency use authorization for a third safe and effective vaccine to help us defeat the COVID-19 Coronavirus pandemic — the Janssen COVID-19 (Johnson & Johnson) vaccine.
This is exciting news for all Americans, and an encouraging development in our efforts to bring an end to the crisis.
«Read the rest of this article»

Silver Spring, MD – Today, February 27th, 2021, the U.S. Food and Drug Administration (FDA) issued an emergency use authorization (EUA) for the third vaccine for the prevention of coronavirus disease 2019 (COVID-19) caused by severe acute respiratory syndrome coronavirus 2 (SARS-CoV-2). The EUA allows the Janssen COVID-19 Vaccine to be distributed in the United States for use in individuals 18 years of age and older.
«Read the rest of this article»