Topic: Jeep Wrangler

Clarksville, TN – On Thursday, July 2nd, 2015 at 8:40pm, Clarksville Police Officers responded to a traffic incident that involved shots fired.
Samson Peltier, a 45-year-old Clarksville resident, was traveling north on Wilma Rudolph Boulevard and was stopped at the traffic light at Wilma Rudolph Boulevard and Morris Road. A dark colored Jeep SUV rear-ended Peltier's black pickup truck causing light damage to the rear bumper on the passenger side.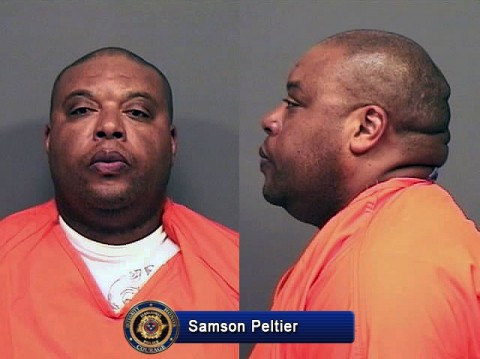 «Read the rest of this article»
Jeep Wrangler Unlimited, Fiat 500L, Mercedes-Benz S500 ranked lowest

Yonkers, NY – The Toyota Camry Hybrid is the best overall value for the automotive dollar according to Consumer Reports' 2014 Annual New-Car Value Rankings.
Consumer Reports calculated that the Camry Hybrid earned the highest value score of 2.01, which indicates consumer dollars go about twice as far with this car than they do with the average-value car.
«Read the rest of this article»
Washington, D.C. – Chrysler Group LLC (Chrysler) is recalling certain model year 2012-2013 Jeep Wrangler vehicles equipped with a 3.6L engine and an automatic transmission and manufactured January 23rd, 2011, through February 23rd, 2013.
The power steering line may contact and wear a hole in the transmission oil cooler line resulting in a loss of transmission fluid.
«Read the rest of this article»
Man Taken to Vanderbilt by Air Evac

Clarksville, TN – On May 27th, 2012, around 3:15am, Clarksville Police report that Marlon Blackmon, 33, of Clarksville was driving a 1997 Jeep Wrangler northbound on Peachers Mill Road, crossed left of center for an unknown reason at Providence Point.
Blackmon then went off the left side of the roadway, struck a curb and a school crossing sign, sideswiped a utility pole, hit a wooden post, went down an embankment, and the vehicle rolled onto its roof.
«Read the rest of this article»
Clarksville Police Advises Caution when Approaching or Assisting a Stranger

Clarksville, TN – On April 25th, around 10:30pm, a woman called Clarksville Police to report that her 16 year old daughter did not return home from an evening church service and was missing and there were people out looking for her.
While officers were meeting with the mother to take a report, one of the people who had been looking for the missing teenager found her vehicle in a field off of the 2200 block of Allen-Griffey Road. «Read the rest of this article»