Topic: Jimmy Dunn
APSU Sports Information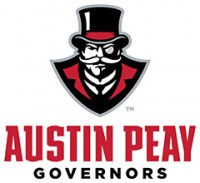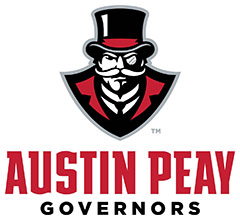 Clarksville, TN – The Governors Club, the Austin Peay State University (APSU) athletics booster club, has announced that Joe and Cathi Maynard and Ron Morton will be inducted into the Governors Club Red Coat Society.
Joe and Cathi Maynard will be recognized at halftime of the men's basketball game against UT Martin that evening. Ron Morton will be recognized at a later date.
Joe and Cathi Maynard are recent members of the Austin Peay family, but they have quickly become two of the Governors biggest supporters.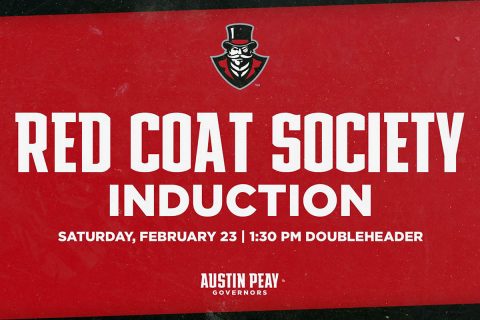 «Read the rest of this article»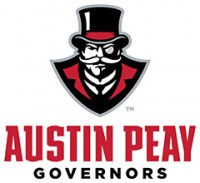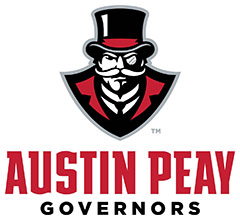 Clarksville, TN – On Saturday the community gathered on Austin Peay State University to attend the ceremonies opening the brand new APSU Governors Football Stadium. The new world-class facility replaces a 68 year old stadium originally built in 1946 as the Clarksville Municipal Stadium.
The new stadium cost $19 million, and has four levels, with most of the offices and dressing rooms, as well as a training room, on the first floor. On the second floor, there will be meeting rooms and an additional weight room. Fans on levels 3 and 4 will find the amenities of club seating and skyboxes – new features to the stadium. The skyboxes are tiered stadium-type seating with up to 22 seats per viewing room. In addition, each skybox has a bar with locations for bar stools, tables and chairs to seat four to six people.
«Read the rest of this article»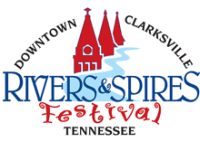 Clarksville, TN – You could possibly walk away with $10,000 at this year's Rivers and Spires Festival. It's easy, and anyone 18-and-over can enter for free!
The 2014 Rivers and Spires Festival is the playground for this fun pick to win game, sponsored by the Clarksville Civitan Club. All over the streets of Historic Downtown Clarksville, where the Festival will call itself home from April 24th-26th, yard signs will be placed randomly with sponsor's names and numbers.
«Read the rest of this article»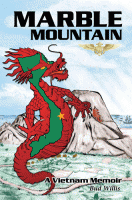 When I wrote a review of Marble Mountain: A Vietnam Memoir, I had never met Lee and Bud Willis. I had no idea how delightful these two people are. Meeting them at Bud's book signing at F&M Bank on Friday afternoon was like running into two friends you had known all your life. Personable, down-to-earth, and genuinely nice are just a few of the accurate adjectives that describe this couple who also spend their time contributing to Wounded Warriors, taking their dog, Boo, to his volunteer duties (and adventures in hotels!), and attending Bud's book signings all over the South.

Joe Pitts, second-term Representative for Legislative District 67 of the State of Tennessee, introduced Bud about 5:00 p.m. to a full room of admirers. Joe's remarks about Bud's career in the Marines included mention of his more than 600 missions to save the lives of others who had been wounded by enemy fire.

[wpaudio url="http://www.mediafire.com/file/uin921dlgzh6zbk/Bud%20Willis%20Ceremony.mp3″ text="Bud Willis on Marble Mountain" dl="0″]

«Read the rest of this article»
Advanced Placement students in the Clarksville-Montgomery County School System are being motivated and rewarded for their academic achievements by Premier Medical Group, which donated $9,000 in laptops and flash drives for an upcoming recognition event.
All students who scored a 3, 4 or 5 on their Advanced Placement exams are eligible to receive a flash drive from Premier and 12 students will be the lucky recipients of new laptop computers.
«Read the rest of this article»


The Governors Club, Austin Peay State University's athletic booster club, has announced this year's class of the Red Coat Society, a Hall of Fame for service to APSU athletics.
In fact, this year's class will be one person: Jimmy Dunn, a longtime insurance agent who owns Jimmy Dunn Insurance and who has been supporting APSU athletics since the early 1960s. He will be honored at halftime of APSU's 1 p.m., Ohio Valley Conference men's game with Tennessee State, Saturday. A reception also will take place 11:30 a.m. that day in the second level Governors Club Room. He will be honored with a red coat.
To be eligible for the Red Coat Society, individuals must be: a member in good standing of the Governors Club for at least five years; have supported the athletic programs at Austin Peay through financial contributions or participation in Governors Club fund-raisers and other events; have supported more than one sport both at home and away whenever possible and recognized within the APSU community for their association with Austin Peay athletics. «Read the rest of this article»