Topic: Johnny Shaw
Jobs for Tennesseans is Number One Priority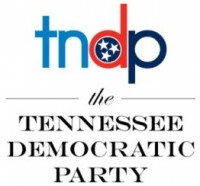 Nashville, TN –House Minority Leader Craig Fitzhugh (D-Ripley) announced Thursday that he has appointed a task force solely dedicated to bringing more jobs to Tennessee.  The nine-member task force represents both urban and rural areas of the state.
Fitzhugh's announcement follows Wednesday's announcement that House Republicans have formed a task force to study how more guns can be put in bars, schools, and workplaces.
"We have more than 300,000 Tennesseans who are looking for jobs and cannot find one.  Until these numbers improve, our lawmakers should be working tirelessly to attract jobs that come from both within and outside our state," Fitzhugh said. «Read the rest of this article»
Grants of Up To $250K Available to Rural Communities
Nashville — Tennessee Economic and Community Development Commissioner Matt Kisber today announced applications are available for the Tennessee Rural Technology Assistance Program, a series of competitive grants aimed at increasing technology usage and availability in rural areas of Tennessee. The grants will be awarded to selected counties in which the population of all municipalities is less than 20,000 as of July 1st, 2009.
"As we've sought to bring jobs to rural communities in Tennessee, we've taken a number of steps to make them more competitive, including community development, the development of entrepreneurship and the availability of capital," said Commissioner Kisber. «Read the rest of this article»