Topic: Johnsontown PA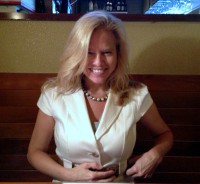 Nashville, TN – I've always been interested in what lies beneath the ground I tread on each day. In adolescence, my girlfriends and I wore so many grooves into the cracked sidewalks—often dipping into alleys to watch the boys play hockey—that as an adult, I began to wonder what kind of geology lay just beneath my urban, yet Appalachian home of Johnstown, Pennsylvania.
I explored this, and how that landscape may have shaped me in my poetry collection, The Pattern Maker's Daughter.
«Read the rest of this article»