Topic: Joint Negro Appeal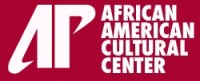 Several years ago Austin Peay State University in Clarksville Tennessee had become a hot bed for racial tension and issues. And like the rest of America some of these issues have yet to be resolved or dealt with.
Let's go back if you will to 1957 and imagine being a black student on the campus of Austin Peay State University. Dr. Martin Luther King jr. had just completed the coursework for his doctorate 4 years ago and the civil rights movement was not yet in full swing. APSU like many other educational institutions in the south was still an all white college.
«Read the rest of this article»