Topic: Jon Tester
Senator Marsha Blackburn
Tennessee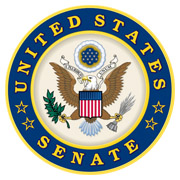 Washington, D.C. – Senators Marsha Blackburn (R-Tenn.) and Jon Tester (D-Mont.) are fighting to keep the VA on target and transparent on its roll-out of the new $16 billion commercial electronic health record system for nine million veterans.
The VA is currently undertaking a decade-long transition to bring veterans' health records into the 21st century by ensuring that veterans can have access to a seamless electronic health record across the VA and Department of Defense health systems.
Blackburn and Tester introduced the VA Electronic Health Record Advisory Committee Act to establish a third-party oversight committee to help monitor the implementation of the new electronic health record system.
«Read the rest of this article»
Senator Marsha Blackburn
Tennessee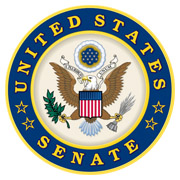 Washington, D.C. – Our new Nashville Office will open on March 1st.

I am thrilled to announce we will open our new Nashville office on March 1st. The address will be 3322 West End Avenue, Suite 610, Nashville TN 37203. It will be the sixth and final office we open in Tennessee.
The opening of the Nashville office will complete our in-state set-up. We are the first of the freshmen U.S. Senate offices to have all of our state offices up and running. Since being sworn in on January 3rd, we have been working each and every day to serve Tennesseans across the state.
«Read the rest of this article»