Topic: Jonathan Bungard; Tony Zuniga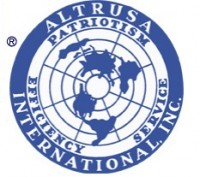 Austin Peay State University's Music/Mass Communication Building played host to Altrusa's Dancing with the Stars Saturday evening. The evening was emceed by professional dancer Louise Seawright, and Clarksville's Best Buys host Art Conn. The contest was judged by Christy Corley-Sanders, Conrad Eddington, and Danny Baye, with the assistance of 100 random audience members who voted for their favorites from each round of dancing. Music was provided by the Cumberland Winds Jazz Project. The scores were tallied by Henry Martin from Stone, Rudolph, and Martin CPAs.
Dancing for the evening was Julie Knight Morris & Pro Jonathan Bungard; Tony Zuniga & Pro Krisa Pilszak; Karen Vickrey Meacham & Pro Dennis Woods; Cydney Miller & Pro Christopher Wayne; Valerie Guzman & Pro Chris Larsen; Garnet Ladd, III & Pro Juanita Simanekova; Ted Crozier, Jr. & Pro Selena Morano; and Eddie Farrell & Pro AnneMarie Fournier.
«Read the rest of this article»