Topic: Jonathan Scott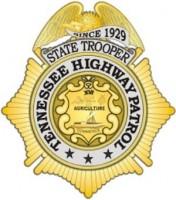 Nashville, TN – On May 27th, 2015, Tennessee State Trooper Jonathan Scott assigned to THP's Interdiction Plus Team (IPT), made a traffic stop that lead to the arrest of driver Rafael E. Quiroz-Martinez, 22, of Honduras for Human Sex Trafficking, and the safe recovery of a female victim.
While patrolling I-40 West in Knox County, Trooper Scott stopped a 2007 Honda Fit for window tint violation. As the trooper approached the vehicle, he observed several indicators of possible criminal activity within the vehicle.
During Trooper Scott's interview of the driver and the vehicle's 19 year old female passenger, several inconsistencies arose in their statements that caused additional suspicion. «Read the rest of this article»