Topic: Jonny Venters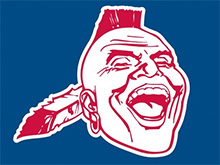 Clarksville, TN – As I'm writing this, the Braves are imploding against the Tampa Bay Rays.
Actually, that's not an accurate assessment of the situation. The Braves bullpen took a three-run lead into the bottom of the seventh on Wednesday night in Tampa and turned it into a three-run deficit in about four seconds. Matt Marksberry is looking, well, like a guy who was in A-ball to start the season—no shame on him either, that's just what the situation calls for now.
It's not fair to him that he has to play above his ski's right now, but there's just not much left in the cupboard. No Jason Grilli. No Jim Johnson. No Luis Avilan. If Arodys Vizcaino and Andrew McKirahan are the class of your bullpen, that doesn't speak volumes so much as shout them, Lewis Black-style, from a mountaintop of crap, inexperience and ineptitude.
«Read the rest of this article»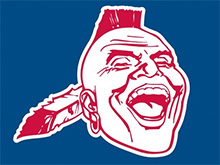 Clarksville, TN – So far, you have to hand it to John Hart. Shelby Miller, Mike Foltynewicz and Jace Peterson already look like potential long-timers, while Matt Wisler, Tyrell Jenkins and Mallex Smith show great promise.
Meanwhile, Craig Kimbrel has an ERA over 4.00 and Jason Heyward is making my MVP boasting look woefully misinformed (I swear I wasn't reverse-jinxing it, Cardinal fans – I still believe he'll be very good for someone), so Hart looks like Nostradamus right now. In fact, he's set the Braves up to be pretty good for a while at almost every spot.
Almost.
«Read the rest of this article»
Written by Brad Kirtley
APSU Sports Information Director

Atlanta, GA – He just couldn't find his way. In a sense, George Sherrill felt like he had two left feet. Coming off arguably his best major league baseball season in 2009, the left-handed reliever seemingly couldn't do anything right in 2010.
Every solution Sherrill attempted went wrong, left him scratching his head. It even saw the Austin Peay alum designated for assignment by the Los Angeles at one juncture late in 2010.
But all the wrong turns of 2010 took Sherrill in a different direction last winter and eventually brought him, in his mind, to the right place.
«Read the rest of this article»