Topic: Jordan Paroubeck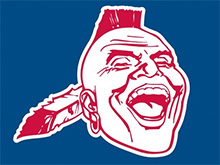 Clarksville, TN – That's right, it's time for everyone's favorite hacky midseason awards column… The Middies!
The Braves hit the halfway point on Saturday night – a dominant 9-5 win against the Phillies that was over by the fifth inning and brought the Braves within a game of .500 at 40-41.
And that this team – with one consistently good starting pitcher, a revolving door of castoffs for a bullpen and an offense best described as 'Freddie Freeman, Cameron Maybin and six guys you may have heard of' – is sniffing the possibility of .500 ball and maybe not selling at the deadline is Fredi Gonzalez's greatest achievement. Well done.
«Read the rest of this article»