Topic: Jordan Umbach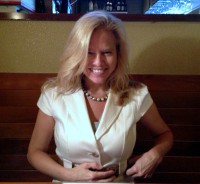 Nashville, TN – As you know by now from my columns, Printers Alley, where I live and write is literally the "home of the blues" as the famed Bourbon Street Blues and Boogie Bar is situated right in the heart of the bustling historic district of downtown off Church Street. And though there are a few regulars here who are declared (or claim) to be the "mayor of the alley," only one man is king of the blues in these parts: Gil Gann, "the man."
If you've walked through the alley only once, you've likely seen him in his signature performing regalia of top hat and black cotton matching shirt and pants—either putting out the signs for the club, sitting on the café chairs outside grabbing a smoke, or where he weaves his daily magic "on da porch" as they call the famed stage at Bourbon.
«Read the rest of this article»
Nashville, TN – Hello to the readers of Clarksville Online! My name is Sandee Gertz and I'm a writer, poet, and distracted observer of everything by the side of the road. And in my new Music City home in the middle of Downtown Nashville, I've found there is plenty to excite, inspire, shock, and plain old fascinate here in the most urban place I've ever lived.
The diversity of the music, culture, art (and street life) is endless.
«Read the rest of this article»
Clarksville, TN – Clarksville Online is proud to announce that author/poet Sandee Gertz, has joined our incredible list of contributing writers.
As Clarksville's only independently owned citizen news blog, our contributors freely share their news and opinions, each and every day.
«Read the rest of this article»