Topic: Joshua Clegg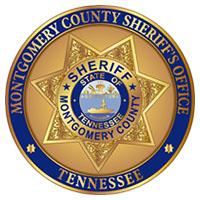 Clarksville, TN – On Monday, September 9th, 2019, Montgomery County Sheriff John Fuson conducted a swearing in ceremony for 11 new Deputies.
Family, friends, and coworkers gathered at the Montgomery County Sheriff's Office to watch James Wall, Cody Evans, Wendi Potter, James Atkins, Chris Bailey, Joshua Clegg, M. Kyle Cox, Shawn Delle, Matthew Falencik, Amy Lamping, and Jennifer Szczerbiak take the Oath of Office.
"We are excited to welcome these deputies to the MCSO family," said spokesperson Sandra Brandon.
«Read the rest of this article»

Clarksville, TN – On Friday, July 31st, 2015, twelve Officers from the Clarksville Police Department graduated from 10 weeks of training at the Tennessee Law Enforcement Training Academy (TLETA).
The officers are Robert Steinmetz, Kevin Westover, Matthew Roederer, Andrew Henry, Steven Deering, Joshua Spain, and Ronald Cox, Tryesha Clark, Brittany Hubbard, Brandon Diez, Joshua Clegg, and Shandie Owenby.
«Read the rest of this article»

Clarksville, TN – Today, May 4th, 2015 the Clarksville Police Department welcomes Robert Steinmetz, Ronald Cox, Shandie Owenby, Brandon Diez, Brittany Hubbard, Matthew Roederer, Tryesha Clark, Andrew Henry, Steven Deering, Joshua Clegg, Kevin Westover, Nickolas Nemeth and Joshua Spain.
The New Officers and their families, along with Chief Al Ansley, Judge Charles W. Smith, Councilman Geno Grubbs, members of the Clarksville Police Academy Alumni (CPAA), and other City Officials, gathered at the Clarksville Police Department's Range Training Room, while they were sworn in by Clarksville Mayor Kim McMillan.
«Read the rest of this article»