Topic: Judge Charles Smith
Local volunteers for the January 17 "National Day of Service" turned out at Loaves and Fishes Soup Kitchen to prepare and serve the day's meal — chili con carne — and accept monetary and food donations for this program, which serves approximately 200 meals a day, six days a week, to Clarksville's families in need.
Clarksville for Obama coordinated the event, which was designed as part of the President-elect Barack Obama's commitment to community service. Event coordinator Terry McMoore hosted the event, citing a need for communities to "get back to the basics to make life better for everyone."
Loaves and Fishes Manager Mike O'Connell was grateful for the outpouring of community support, and accepted a number of monetary donations from the NAACP and the Montgomery County Sheriff's Office, along with the stream of food donations. «Read the rest of this article»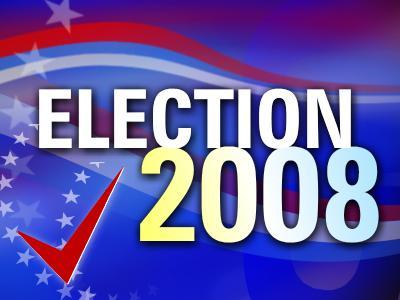 What a difference a day makes. From a lackluster and embarrassingly apathetic primary race across Montgomery County in which less than 12% of the county's registered voters turned out to vote, the early voting surge with its 40% turnout and the November 4 turnout of an additional 23% of registered voters made the 2008 ballots one for the record book. It was a wild ride.
Tennessee stayed Red, selecting John McCain as its presidential choice over Barack Obama, 30,167 to 25,702, a disappointment to the Clarksville for Obama organization, which ran a strong and well-organized Democratic effort on Obama's behalf.
Republican Lamar Alexander retained his U.S. Senate Seat handily with 32,006 over his closest challenger, Democrat Robert D. Tuke, with 16,329.
Marsha Blackburn (R) comfortably held her seat in the U.S. House of Representatives, 22,573 to 13,150 over challenger Randy G. Morris.
John Tanner held his U.S. House of Representatives 8th District seat with 97% of the vote, or 6,420 votes.
Democratic Challenger Tim Barnes took the District 22 State Senate Seat, ousting incumbent Rosalind Kurita, 27,996 to 15,700.
Joe Pitts easily retained his Tennessee House of Representatives 67th District seat with 12,519 votes (97,26%).
Tennessee House of Representatives 68th District seat was retained by Curtis Johnson with 18,172 votes (97.94%).

The much touted Wheel Tax Referendum was soundly defeated, 32,924 to 18,353.
With 99.085 (28,282 votes), Judge Charles Smith retained his judiciary seat.
City Council races are as follows:
Ward 3: James Lewis, 1243; Vincent S. Kruk 345.
Ward 4: Wallace Redd, 1358; Edward Fowler, 672.
Ward 5: Candy Johnson, 1501; Gary K. Brown, 611, Aaryn Coyle, 268.
Ward 8: David Allen, 2517;  Jim Doyle, 1359, David Cutting, 633.
Ward 9: Joel Wallace, 2035.
Ward 12: Jeff Burkhart, 2297; Wayne Harrison, 1981.
A large crowd of candidates and voters gathered Saturday for a Democratic Rally at North 2nd and Kraft Street. The event, which ran from 10 a.m. to 1 p.m., included speeches from Rep. Joe Pitts, Judge Charles Smith, City Councilor James Lewis, City Council Ward 5 candidate Aryn Coyle and was moderated by Rev. Emmanuel Holmes. James Witherspoon on Saxophone offered music for the event. «Read the rest of this article»
In the following open letter, Clarksville City Judge Charles Smith responds to a recent decision by the City Council to cut the salary of the city judge by 60%. The decision does not affct Judge Smith's current term, but would be implemented for any Judge elected in the next election.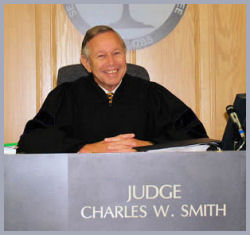 Dear Friend,
On June 26th, Councilman Wayne Harrison brought a motion before members of the Clarksville City Council to reduce compensation for the City Judge by almost 60% — returning the City Judge's salary to a level of compensation last awarded in 1988 –20 years ago. This action came as a surprise to many people, including the City Judge.  To support this move, Mr. Harrison provided the Council with an unlabelled document intended to show the amount of time required by the City Judge to discharge judicial duties, but actually showing only the hours spent formally hearing cases.  «Read the rest of this article»