Topic: Knoxville Chamber of Commerce
According to The Knoxville News Sentinel, Knoxville-based Goody's Family Clothing is closing its doors, having failed to secure sufficient capital to continue its operations. The business had just emerged from bankruptcy three months ago.
Going-out-of-business sales could appear as early as Friday. Goody's got its start as an apparel retailer in East Tennessee more than 55 years ago. On Tuesday, a meeting of potential liquidators who may run the sale was held, according to Bob Carbonell, chief credit officer for retail credit rating service, Bernard Sands.
More than 800 Knoxville-area employees will be affected by the closing. Mike Edwards, president and CEO, the Knoxville Chamber of Commerce, said this will be especially painful to the local economy.
"With Goody's we have a company trying to do a workout in a weak economy, but it's tough to survive when you're already in distress," Edwards declared. Goody's officials and Prentice Capital Management, the managing member of PGDYS Lending LLC, which took ownership of the company in 2006, did not provide any comments to this development. «Read the rest of this article»
East Tennessee conference focuses on service-disabled and veteran small business opportunities and assistance.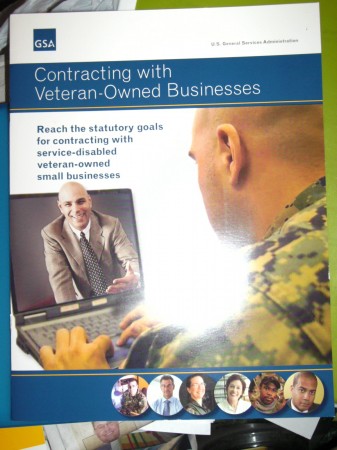 "Support the troops!" has some meat behind it in Oak Ridge. "We're here for the veterans!" is the rally cry of East Tennessee's veterans business outreach programs. That is the consensus of three Clarksville citizens who, along with over 250 others, attended the all-day Oak Ridge Veterans Business Conference. Dr. James H. Cossingham, President, Gold Eagle Corp. and his associate, Turner McCullough Jr.- contributing writer for this publication, attended the conference at the invitation of Herstle Cross, CEO, Cornerstone Equipment, Supplies & Consulting. Cornerstone is an SBA-8A Native American company at the Oak Ridge National Nuclear Security Agency.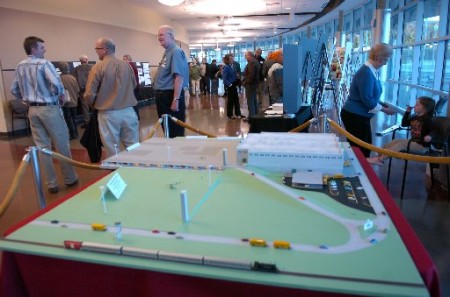 Ms Felicia Johnson, newly named director of the Clarksville Small Business Development Center at Austin Peay State University also attended. She was seeking to establish contacts with her counterparts in East Tennessee and especially Oak Ridge, which could enhance opportunities for her future clients in Clarksville and Montgomery County. The conference was held at the Y-12 National Nuclear Security Agency Complex's New Hope Center, 602 Scarboro Road, the new visitors and conference center at the Oak Ridge Y-12 Complex.
«Read the rest of this article»