Topic: Lady Gaga
Preschool pop stars featured daily on Nashville Public Television

Clarksville, TN – What do a singing possum, a break-dancing donkey, a hopping kangaroo, a funky DJ and a friendly rapper all have in common?
They are the Zinghoppers…Nashville's #1 Kids Entertainers and bonafide preschool pop stars!
On October 26th members of the group will take to the stage for two performances at the Roxy Regional Theatre, in a concert entitled, "A Superhero Learning Adventure". The group has music videos that air daily on Nashville Public Television as well as on over 100 PBS member stations nationwide.
«Read the rest of this article»
London, United Kingdom – From Afghanistan to Zimbabwe women are heavily using Twitter, Facebook, YouTube and LinkedIn to focus global attention on areas where inequalities prevail.
March 8th marks the 101st International Women's Day with thousands of events occurring worldwide that celebrate women's progress or rally against inequality.
World dignitaries including the President of the United States of America Barack Obama and UN Secretary-General, Ban Ki-moon proclaim official statements supporting International Women's Day and its focus. British Prime Minister David Cameron marks the day with calls to eliminate violence against girls and women using social media initiatives to change and improve lives. Celebrity supporters for the day include singer-songwriter and We are Equals activist Annie Lennox, Avon Foundation advocate Reese Witherspoon and OXFAM supporters Helena Christensen and Kristin Davis.
http://www.youtube.com/watch?v=IYQhRCs9IHM «Read the rest of this article»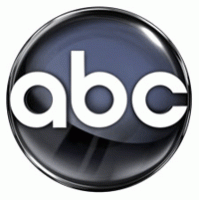 New York, NY – Dick Clark and Ryan Seacrest will celebrate 40 years of history as they host "Dick Clark's New Year's Rockin' Eve with Ryan Seacrest 2012" live from ABC Studios in New York on Saturday, December 31st on the ABC Television Network. Jenny McCarthy will report live from Times Square and Fergie will host the Los Angeles party segments.
The Los Angeles party will include performances by The Band Perry, blink-182, Christina Perri, Florence + The Machine, Gym Class Heroes, LMFAO, OneRepublic, Nicki Minaj, Taio Cruz and will.i.am. They join the previously announced New York lineup which includes Lady Gaga, Justin Bieber, Pitbull and Hot Chelle Rae. «Read the rest of this article»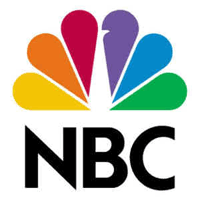 Universal City, CA – Grammy Award-nominated recording artist Drake, British superstar Jessie J, NBC's "The Voice" musician coach and three-time Grammy nominee Blake Shelton, "The Voice" musician coach and Grammy Award-nominated artist Cee Lo Green, NBC's "Smash" star Megan Hilty, four-time Grammy-winning band The Roots and 15-time Grammy Award winner Tony Bennett will help usher in 2012 on "NBC's New Year's Eve with Carson Daly."
Highlighting a few of the show's segments will be "Late Night with Jimmy Fallon" host Jimmy Fallon doing a special comedy performance from the Rockefeller Center Christmas tree, as well as NBC News anchor Brian Williams giving his music review of 2011. Daly will also count down the five top "game-changers" of 2011 — one of which will feature NBC Sports' Bob Costas. Many NBC stars will be passing along some of their own New Year's Eve greetings, including "Golden Globe Awards" host Ricky Gervais. «Read the rest of this article»
Social network search term tops list for fifth straight year; Facebook top-visited Website for first year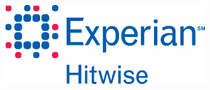 New York, NY – Experian® Hitwise®, a part of Experian Marketing Services, has analyzed the top 1,000 search terms for 2010(1) and Facebook was the top-searched term overall. This is the second year that the social networking Website has been the top search term overall, accounting for 2.11 percent of all searches.(1) Four variations of the term "facebook" were among the top 10 terms and accounted for 3.48 percent of searches overall.
The term "facebook login" moved up from the 9th spot in 2009 to the second spot in 2010. YouTube was the third most-searched term in 2010, followed by craigslist, myspace and facebook.com. Analysis of the search terms revealed that social networking–related terms dominated the results, accounting for 4.18 percent of the top 50 searches. «Read the rest of this article»