Topic: Large Mgellanic Cloud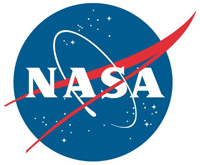 Pasadena, CA – What remains of the star that exploded just outside our galaxy in 1987? Debris has obscured scientists' view, but two of NASA's X-ray telescopes have revealed new clues.
Since astronomers captured the bright explosion of a star on February 24th, 1987, researchers have been searching for the squashed stellar core that should have been left behind. A group of astronomers using data from NASA space missions and ground-based telescopes may have finally found it.
«Read the rest of this article»