Topic: LEAP of Faith Ministries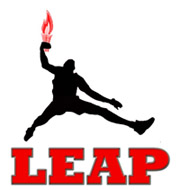 Clarksville, TN – Saturday, January 31st, 2015 marked the 2nd Annual LEAP Gala Celebrating Youth Development at the Emmanuel Family Life Center. Clarksville  Mayor Kim McMillan issued a proclamation with was delivered by City Councilwoman Wanda Smith designating January 31st Youth Development Day and urging those is the Clarksville community to take time on this day to acknowledge the work of the LEAP Organization in making a positive impact on youth in our community.
The Gala opened with a string musical ensemble by the Brio Strings as guests were greeted, seated, and served by youth and mentors. Other entertainment included performances by West Creek High School Step Team, the Distinguished Steppers Unlimited, Mercedes Johnson singing "Confidence" by Tasha Cobb, and a Youth Fashion Show organized by Sharon Edwards featuring fashions from local designers ELO.
«Read the rest of this article»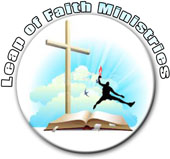 Clarksville, TN – "The joy of the Lord is your strength" (Nehemiah 8:10 NKJV) No wonder Jesus desired so strongly that His disciples understand that He had come, not just to buy their salvation through the cross, but also to provide them with His joy. Jesus told His disciples.
"You haven't done this before. Ask, using my name, and you will receive, and you will have abundant joy." (John 16:24 Living)
The joy of the Lord is ours for the asking. Jesus prayed for us. "But now I come to You, and these things I speak in the world, that they may have My joy fulfilled in themselves." (John 17:13 NKJV) «Read the rest of this article»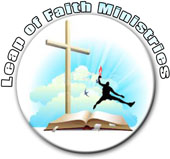 Clarksville, TN – Have you ever stepped outside your door on a beautiful, clear, and sunny day then taken a deep breath of fresh air, and thanked God for His wonderful creation?
But what if the next morning is gray and rainy? Does it automatically make you feel a little depressed as you look out the window? Maybe you don't say it out loud, but how do you feel? Are you in the habit of thanking God only for what you want? And are you in the habit of grumbling when things don't go your way? «Read the rest of this article»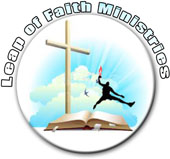 Clarksville, TN – If I gave you 10 cents as a free gift you probably wouldn't get excited. One would probably throw it away or laugh. Then if I gave you another 10 cents you may shake your head and probably disregard the gift still at a loss trying to figure out what I'm trying to prove.
If instead of a dime, I offer you $1,000 bill, I'm sure you'd get excited right away. And if I gave you another one you will stare at me in amazement as you begin to realize just how fortunate you are. You may cry for joy and probably tell someone right way about the wonderful gift you've received. What good news to share with others! As long as you live, you'll want to talk about it. «Read the rest of this article»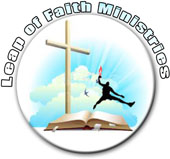 Clarksville, TN – "Dear brothers, is your life full of difficulties and temptations? Then be happy for when the way is rough your patience has a chance to grow. So let it grow and don't try squirming out of your problems. For when your patience is finally in full bloom, then you'll be ready for anything, strong in character, full and complete." (James 1:2-4)
God has a special plan for our lives. It began long ago when He first created us. He formed us lovingly, carefully, and exactly to His specifications. Every detail just as He wanted it, your looks, your abilities, your place of birth, the family you were born into or lack of it. «Read the rest of this article»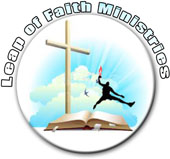 Clarksville, TN – Do you believe God made you the way you are for a reason? And put you where you are because He wants you to be there? Stop and think about it. If you are like me and everybody else I know, you are surrounded by many kinds of circumstances and you are reacting to them.
As children of God we can have authority over our circumstances. Think of yourself standing in the surf with the water up to your armpits and here comes a big wave. If you don't know much about waves you may try to run from it, but it will suck you back and throw you down with a thundering force. Helplessly you tumble around, gasping, and fighting for breath until you emerge in shallow water, bruised and dropping like a drowning kitten. «Read the rest of this article»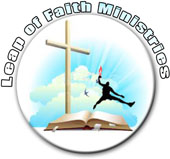 Clarksville, TN – There are some things in Christianity that are harder to understand then other things. Submission is one of them.
When we become Christians, one of the first things we are told about our new life is that "But as many as received Him, to them gave the power to become the sons of God…" (John 1:12 KJV).
When we first discover that verse we think "Wonderful, all that power is mine!" Then we find out even better news, "and if children, then heirs, heirs of God and joint heirs with Christ…" (Romans 8:17 NKJV) Just imagine being joint heirs with the Son of God who said "All authority has been given to Me in heaven and on earth." (Matthew 28:18 NKJV) «Read the rest of this article»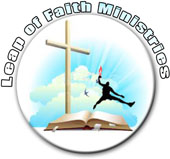 Clarksville, TN – Good things can be perverted and therefore it comes between us and God, making true praise impossible. It may be different in each person's life, but it can be identified by asking a few questions. What do you think you have to have in order to be happy and live successfully?
Most Christians answer quickly, "Jesus Christ, of course." But is Jesus really all you need? You may say "Yes", but are you acting as if deep down you believe you need Jesus plus something? «Read the rest of this article»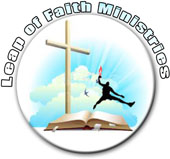 Clarksville, TN – It is said that "swearing is the feeble attempt of an ignorant mind to express itself forcefully." Anyone who has to use four letter words continually shows that he has a very limited vocabulary, a lack of class, and a vulgar thought life.
It's interesting that when God gave the Ten Commandments to the people of Israel, one of them was directed against the natural tendency of fallen human nature to use the name of God as an oath. "You shall not take the name of the Lord your God in vain, for the Lord will not leave him unpunished who takes His name in vain". (Exodus 20:7) «Read the rest of this article»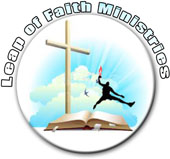 Clarksville, TN – The most common form of drug abuse is alcohol. It provides a temporary high, a chance to forget the problems of the moment, and a relief from tension. But, like other drugs it is demoralizing and destructive.
God's original intention was that wine should be enjoyed by men and women, but in moderation. (Psalm 104:15) He warns against overuse that results in the loss of ability to make proper decisions. (Proverb 31:4-5; Hosea 4:11) «Read the rest of this article»