Topic: Liberated Publishing Inc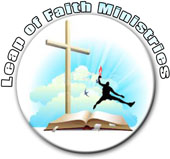 Clarksville, TN – Not one sparrow can fall to the ground without God knowing it. And the very hairs on our heads are all numbered.
So don't worry we are more valuable to Him than many sparrows. (Matthew 10:29-31) Jesus told His disciples that God keeps an eye on every sparrow and counts every hair on our heads, yet the fact remains that sparrows do fall.
Tragedies do come to us. Innocent little children die under the wheels of cars driven by drunks. Someone we love is struck by cancer and dies in spite of our prayers. «Read the rest of this article»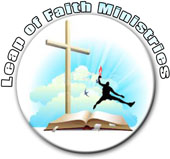 Clarksville, TN – Have you ever stepped outside your door on a beautiful, clear, and sunny day then taken a deep breath of fresh air, and thanked God for His wonderful creation?
But what if the next morning is gray and rainy? Does it automatically make you feel a little depressed as you look out the window? Maybe you don't say it out loud, but how do you feel? Are you in the habit of thanking God only for what you want? And are you in the habit of grumbling when things don't go your way? «Read the rest of this article»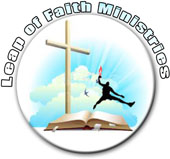 Clarksville, TN – Do you think it would be easier to be perfect if you weren't surrounded by difficult people? Think about it though, why are people the way they are?
We often quote a verse that says, "My God shall supply all my needs according to His riches in glory by Christ Jesus." (Philippians 4:19 NKJV) Did you ever stop to think that God also supplies the people with whom you need to live with? «Read the rest of this article»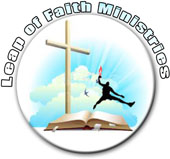 Clarksville, TN – It is said that "swearing is the feeble attempt of an ignorant mind to express itself forcefully." Anyone who has to use four letter words continually shows that he has a very limited vocabulary, a lack of class, and a vulgar thought life.
It's interesting that when God gave the Ten Commandments to the people of Israel, one of them was directed against the natural tendency of fallen human nature to use the name of God as an oath. "You shall not take the name of the Lord your God in vain, for the Lord will not leave him unpunished who takes His name in vain". (Exodus 20:7) «Read the rest of this article»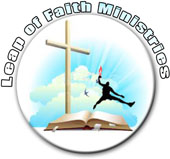 Clarksville, TN – No one denies that there are pleasures connected with drugs. Even the Bible admits that the world offers pleasure but it speaks of them as the "passing pleasures of sin". (Hebrew 11:25) They are pleasures, but they don't last. And the price men have to pay for indulging in them is too high.
What should be the attitude of believers towards the drug scene with its amphetamines, barbituates, heroin, cocaine, PCP, opium, weed, LSD, peyote, glue, nitrous oxide, and prescription drugs; such as codeine, Darvon and Percoden?  Does the Bible have anything to say about them? «Read the rest of this article»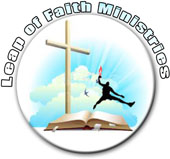 Clarksville, TN – As Christians we still have within us the evil potential to destroy ourselves and others. History contains plenty of illustrations of how cruel Christians have been when they thought they were acting in Jesus name. We must admit that, even though we strive to be Christ like, we often fail miserably to be like Him.
This may be a hard statement to believe but through God's grace we should be thankful for when we are accused of doing or being wrong. Part of us thinks "It would be great to be well-thought of by all men." But think about Jesus words when He said, "Woe to you when all men speak well of you. For so did their fathers to the false prophets." (Luke 6:26 NKJV) «Read the rest of this article»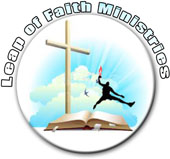 Clarksville, TN – Many Christians reach a plateau in their spiritual lives and seem able to go no further. They pray, study the Bible, attend church regularly, tithe, memorize Bible promises and keep trying to grow in faith.
But they stay at the same level year after year. Eventually, all Christians must come to realize that God isn't foolish. He has filled the Bible with many generous promises of all the things He will do for his children. But He was wise enough to build perfect controls into his word. «Read the rest of this article»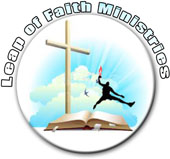 Clarksville, TN – Satan didn't try to force Eve into disobeying God. He simply maneuvered her into thinking about it. He suggested the benefits she should consider.  Eve thought about them and then looked at the forbidden fruit with new interest.  It looked good, but it always looked good. The fruit hadn't changed.  Only Eve's thoughts had changed. Satan strategy worked then and it is still working now.
Evil forces have skillfully gotten us to believe we aren't responsible for our thoughts. Educators and teachers have indirectly taught that man is responsible only for what he does with thoughts that come to him. «Read the rest of this article»