Topic: Lincoln Memorial University
New Orleans, LA – Almost two-thirds of medical students had above-normal blood pressure and were more than twice as likely to experience clinically high blood pressure compared to the general public, according to a study presented at the American Heart Association's Hypertension 2019 Scientific Sessions.
High blood pressure is typically linked with older age, being overweight, smoking and/or being in general poor health.
«Read the rest of this article»
Former Chattanooga Banker Named Interim CFO for Growing Mid-State Bank
Clarksville, TN – Jerry Cooksey has joined the executive management team at First Advantage Bank. He will oversee all of the bank's financial operations, including accounting and financial reporting, and regulatory compliance as acting Chief Financial Officer.
«Read the rest of this article»

Montgomery County, TN – Susan Holloway has been selected by the Clarksville Montgomery County School System to serve as assistant principal at the community's newest elementary school, set to open in August.
Holloway currently is the advanced learning specialist for first through fifth grades in the Cobb County, Georgia school system, where she has worked since 1998.
«Read the rest of this article»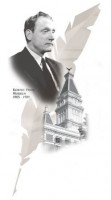 Named Tennessee Writer of the Year in 2007 by the Tennessee Writers Alliance, Darnell Arnoult is both a novelist and poet. Her Southern novel is Sufficient Grace and her poetry is found in What Travels with Us: Poems; the latter is winner of the Appalachian Studies Associations' Weatherford Award and the 2006 SIBA Poetry Book of the Year. She is also published in a variety of journals and is one of the driving forces of Lincoln Memorial University Mountain Heritage Literary Festival each year. She will be Writer-in-Residence at Lincoln Memorial University this fall. Recently she was awarded the Mary Frances Hobson Medal for Arts and Letters.
A featured speaker at Clarksville Writers' Conference this year, Arnoult impresses on her audience, "Not all writers are published. I want to encourage everyone to think of yourself as a writer as long as you write. I want to compliment you for following your passion. Emily Dickinson wrote a lot of poems for only herself."
«Read the rest of this article»
This is the first of two stories on the History Conference held at APSU. Part II will run on Friday.
History. On its own, it's not a very exciting word. However this past weekend, February 28th, saw HISTORY given star power treatment at Austin Peay State University as the Theta Delta Chapter of Phi Alpha Theta Honor Society and the university's History and Philosophy Department sponsored the 2009 Regional Conference.
Austin Peay's Theta Delta Chapter of Phi Alpha Theta National Honor Society hosted the 2009 Regional Conference this past Saturday at Austin Peay State University.
The conference provided both undergraduate and graduate students of history with the opportunity to gain valuable experience by presenting their ideas in a friendly academic setting. Topics from a broad range of subjects including regional, American and non-American topics were welcome. Films and documentaries produced by the students were also accepted.
The Morgan Center was the hosting site for the one-day event which saw sixty students from fourteen universities and colleges give presentations of such diverse topics as Women's History, Rome and Byzantine, Indian Warfare and Removal, Religion and Race, Gender in the South, Barbary Pirates, the American Revolution, WWI, Reform and Regulation, WWII Dilemmas on the Homefront, Issues of Religion through the Ages, Struggle for Independence and Identity, US Military in Nontraditio0nal Roles, American Revolution: Sea Battles, Labor and Economy in Nazi Germany, "Blues, Baseball and Black Male Identity," Post WWII US Politics, and American Influence Overseas: Two Perspectives, Direct and Policy. «Read the rest of this article»