Topic: Local Government
It's Time to Repeal Clarksville's Good Ol' Boys' Liquor Store Permit Law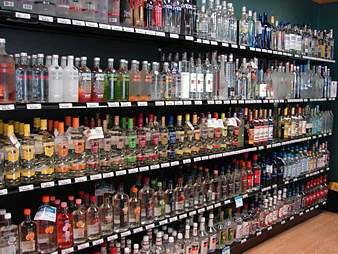 Clarksville, TN – The Tennessean recently reported that certain folks in Clarksville are questioning the merit of having a limit of only a dozen liquor stores that can be allowed to legally operate in Clarksville at any one time.
The out-dated fifty-year-old city ordinance has created an artificial market for "certificates of compliance," not to mention creating in the local liquor market an oligopoly (the market condition that exists when there are few sellers, as a result of which they can greatly influence price and other market factors).
Both the local liquor oligopoly and the market for "certificates of compliance" hurt Clarksville's local economy. «Read the rest of this article»
Seasonally adjusted rate up 0.7 percentage point from November
NASHVILLE – Tennessee Commissioner of Labor & Workforce Development James Neeley announced Thursday Tennessee's unemployment rate for December was 10.9 percent, up 0.7 percentage point from the November rate of 10.2 percent.
"This month we've seen a cumulative effect of statistical information which resulted in our high rate of unemployment," reported Labor Commissioner James Neeley. "These figures are consistent with a weak holiday period that outweighed seasonal adjustments to the unemployment rate this time of year."
The December rate a year ago was 7.6 percent. The national unemployment rate for December 2009 was 10.0 percent, equal to the November rate of 10.0 percent. «Read the rest of this article»
As we move into spring and the substance of 2009, the year will continue to bring renewal. Changes in power, approaches,  and results  will impact Clarksville, the State of Tennessee and the nation.  For when we pray "God Bless America," there is the opportunity for renewal for us personally as well as nationally throughout this year.
In 2009,  we have a favorable wind of renewal available to re-establish virtues, moral principles, and moral quality to our government at all levels. In foreign policy let us be done with torture, rendition and the deliberate misleading of the public in the guise of justifying action that leads to placing our men and women in uniform unnecessarily in harm's way and demolishing governments of other nations. Let this year be the year to bury the order of pre-emptive military intervention against what we perceive as nefarious nations. «Read the rest of this article»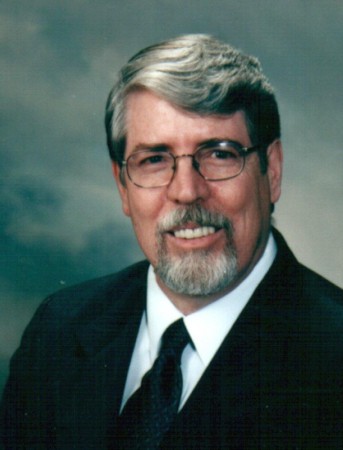 Voters are invited to "meet and greet" Ward 5 City Council candidate Lewis Baggett at the Anchor Mortgage Company meeting room, 107 Center Point Drive, on Saturday, August 2, at 5:00 P.M. In 2006, Baggett made an unsuccessful bid for the mayoral seat in Clarksville.
"It is time for thoughtful leaders, and long past time to end the "yes" mentality to spending. We can no longer afford to have bobble-head council representation. The future will be what We make it, and we will not leave it to others to decide! Self-interest must never be allowed to be a consideration when conducting public business."
— Lewis Baggett, Ward 5 City Council candidate

Noting that 'experience matters," Baggett cites his prior work as a two-term former County Commissioner. He is a retired Army Major with the Corp of Engineers, having enlisted in the service in 1964, retiring as a major in 1992. he has worked as a Probation Parole Manager for the State of Tennessee. he is married and the father of two adult children. Baggett was born in Montgomery County, attended school here and is a graduate of Austin Peay State University.

The recent appeal hearing of former Asst Fire Chief Jeff Burkhart is likely to be costly to the taxpayers. A wrongful termination lawsuit can be expected to land on City Hall's doorsteps. A review of the proceedings would give even Jose Feliciano the chills. Insubordination- not in a coon's age or a horse's derriere. Hurricane Katrina would have steered clear of this farce. «Read the rest of this article»

Dear Friends,
Only two days remain until Election Day. Now is the time to get out the vote. Please go to the polls to vote on Thursday and encourage anyone you know in District 5 to vote.
On Election Day I will be at the entrance to Fairgrounds Park from 6 AM right up until the polls close at 7 PM. I invite you to spend part of the day with me waving at folks as they arrive at the Jaycee Activity Center to vote. I will be the one standing next to a very large "ELECT GREGG A. SCHLANGER" sign. «Read the rest of this article»

Last week, I wrote a report about the issue of campaign signs, both the yard signs and vehicles used as signs. I went out in the last few days with a cameraman and took some photographs in order to illustrate the issue for my readers. See if you agree or disagree with my perception of the problem and how serious it is.
I am extremely pro-free speech and so I have a good understanding of the implications which come from placing restrictions on the right of free speech. However, reasonable limitations on signage have been adjudged by our court system as not to be an imposition on first amendment rights.
I see this as comprising two main issues, quality of life, and safety. I will attempt to present examples of both. «Read the rest of this article»
(Press release by Gregg Schlanger)

Dear friends,
As the campaign enters the last four weeks I will be going door to door throughout the district everyday. A calendar is now posted on the website and I am asking volunteers to "Walk the District" with me. We will canvass Mondays through Fridays 5 – 6 PM and Saturdays 11 AM – 3 PM. Please let me know what day you would like to help. I will be happy to add your name to the calendar. «Read the rest of this article»

The Montgomery County Democratic Party will meet at the Smith-Trahern Mansion in downtown Clarksville on Tuesday, June 27, at 7 p.m. The meetings are always held on the last Tuesday of the month at 7pm in the same location.
The Democratic Party is committed to keeping our nation safe and expanding opportunity for every American. That commitment is reflected in an agenda that emphasizes the security of our nation, strong economic growth, affordable health care for all Americans, retirement security, honest government, and civil rights.
To learn more about the Montgomery County Democratic Party's commitment to security, opportunity, and responsibility,  Visit their website at: http://clarksvilletndemocrats.homestead.com/