Topic: Magdalene House

Clarksville, TN – Trinity Episcopal Parish is pleased to announce their 7th Annual Fall Festival will be held Saturday, November 14th from 10:00am until 3:00pm.
This event will offer "Shopping with a Purpose," our authentic Brunswick Stew, live music, and kids' activities including a petting zoo and more.
«Read the rest of this article»
"This boy is ignorance.  This girl is want.  Beware of them both, and all of their degree.  But, beware of the boy most."- The Ghost of Christmas Present in Charles Dickens' A Christmas Carol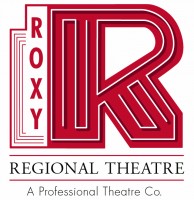 Julia Martin passed. She was 92. Her death was a ripple over the pre-holiday chaos.
I visited with her at least once a month over the last few years.  To say "a ripple" is not meant as a slight, but rather it is apropos since her many years administering the Bookmobile for this and our surrounding counties was like the proverbial pebble tossed in the still pool of ignorance. The ripple her life made spread far and wide, rejuvenating the water and cultivating minds, offering books for pleasure, knowledge, escape and that special kind of solace that only a good book can offer. «Read the rest of this article»
Austin Peay State University Women's Studies Program and the student organization Feminist Majority Leadership Alliance present a production of Eve Ensler's "The Vagina Monologues" in commemoration of V-Day.  The cost of admission is $5 and all proceeds will be donated to the Sexual Assault Center, Legal Aid of Middle Tennessee, Magdalene House and Safehouse.
The production will take place at 7 p.m., March 3-4 in the Clement Auditorium on the campus of APSU.
In addition, APSU's Clothesline and Handprint Projects V-Day is a global movement to end violence against women and girls that raises funds and awareness through benefit productions of playwright Eve Ensler's award-winning play, "The Vagina Monologues," and other artistic works. In 2008, volunteer activists in the U.S. and around the world produced more than 4,000 V-Day events. «Read the rest of this article»
On Sunday, January 25th at 10:30, the Unitarian Universalists Fellowship of Clarksville will host speakers from Nashville's Magdalene House.  Everyone is invited to attend and learn about their program.
What is Magdalene House?
Women with a criminal history of prostitution and addiction are invited to stay up to two years in one of our homes rent free, in a community with other residents and no live-in staff.
During their stay, we provide a plan that is individualized for each woman that includes medical care, therapy, opportunities for addiction recovery, education and employment. Presently we have five houses and also provide an emergency safe house for four women. Our program also involves returning to the streets where Nashville prostitutes frequent as part of our continued outreach. «Read the rest of this article»
This Sunday, January 25th, heralds another opportunity to experience heart-rending stories from the women of Magdalene House. Many of their transformational journeys brought them from the deep discomfort of drug abuse, violence and/or prostitution to the empowerment of making and selling products of comfort.
Their founder/director, Episcopal priest, Becca Stevens' latest book, "Find Your Way Home," is an inspirational compilation of these remarkable women's transitions from harsh street life to comforting mutual support. «Read the rest of this article»
The spirit of the "holiday season," which is kicked off by Thanksgiving, is buoyed by hopeful, upbeat music and encouragement to express good will to all, but is often squelched by frenetic desires to do too much. That overwhelming energy zap can be circumvented in at least three inspirational ways by the women of Magdalene House, who will speak on Sunday, December 7 at 10:30 a.m. at the Unitarian Universalist Fellowship of Clarksville.
What can this program do for you?
1. You'll give yourself the gift of absorbing astonishing stories of hope and even self-redemption. Even though I contend personally that we're all already "redeemed" just as we are, I've noticed that a process of self-acceptance ("love" if you will) must be honored. Magdalene House offers women who have fallen into prostitution and drug abuse the opportunity to change those influences through group support. In a November 3 Nashville City paper article, Nate Rau quotes a Magdalene House participant, ". . . it's the love, the support. . . They're not judgmental." The success rate of approximately ¾ of graduates never returning to prostitution or drugs speaks for itself. Founder/Director and Episcopal priest Becca Stevens told Rau, "We ask people to give in gratitude for all they have been given." «Read the rest of this article»