Topic: Maryland
Atlanta, GA – Centers for Disease Control and Prevention (CDC) is aware that New England Compounding Center has voluntarily expanded its recall to include all products currently in circulation that were compounded at and distributed from its facility in Framingham, Massachusetts.
The Fungal Meningitis outbreak now covers 9 States and the case count has grown from 64 to 91. Tennessee has 3 new cases.
«Read the rest of this article»
Atlanta, GA – Centers for Disease Control and Prevention (CDC) is coordinating a multistate investigation of meningitis among patients who received epidural steroid injections (medication injected into the spine).
Several of these patients have had strokes related to the meningitis. In several patients, the meningitis was found to be caused by a fungus that is common in the environment but rarely causes meningitis. This form of meningitis is not contagious.
«Read the rest of this article»
43 States, Including Tennessee, Affected
Washington, D.C. – Farmers and ranchers who previously were forced to sell livestock due to drought, like the drought currently affecting much of the nation, have an extended period of time in which to replace the livestock and defer tax on any gains from the forced sales, the Internal Revenue Service announced today.
Farmers and ranchers who, due to drought, sell more livestock than they normally would may defer tax on the extra gains from those sales. To qualify, the livestock generally must be replaced within a four-year period. The IRS is authorized to extend this period if the drought continues. «Read the rest of this article»
TDA Foresters stress importance of Not Moving Firewood to help Slow Spread

Nashville, TN – Emerald Ash Borer, an invasive insect that destroys ash trees, has recently been found in Smith and Jefferson counties. Smith is the first county in Middle Tennessee where EAB has been found. Both cases have been confirmed by USDA.
While Jefferson County is adjacent to previously quarantined areas where EAB has been confirmed, the find in Smith County was of particular concern because of the distance the insect was found from the already quarantined areas in East Tennessee. The location in Smith County where four EAB were caught is at Cordell Hull Lake in the Elmwood/Granville area.
«Read the rest of this article»
How to spend less and get more-plus new in-store programs that can help you save
Yonkers, NY – Grocery stores are offering a slew of time and money-saving incentives including free shipping offers for online orders and an ever-expanding catalog of mobile apps and deals.
The September 2012 issue of ShopSmart magazine, from the publisher of Consumer Reports, features a simple guide to the new world of grocery shopping including tips for stretching your grocery dollars to the max. «Read the rest of this article»
Hundreds of Thousands Volunteer in All 50 States on September 11th National Day of Service and Remembrance
Washington, D.C. – On the tenth anniversary of the September 11th attacks, hundreds of thousands of Americans will participate in service and remembrance activities to pay tribute to 9/11 victims and heroes and rekindle the spirit of unity and compassion that followed the attacks.
Projects marking the September 11th National Day of Service and Remembrance will take place in all 50 states, ranging from food drives and school beautification to disaster preparation and neighborhood cleanups, with many focused on supporting veterans, soldiers, military families, and first responders. «Read the rest of this article»
More than 2,000 Soldiers and Airmen move to East Coast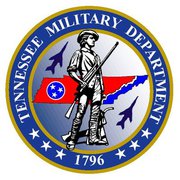 Nashville, TN – Tennessee Governor Bill Haslam and Major General Max Haston, Tennessee's Adjutant General, announced today that more than 2,000 Tennessee National Guard troops will respond to East Coast states to assist in rescue and recovery operations in the aftermath of Hurricane Irene.
"Tennessee received a request through the Emergency Management Assistance Compact for troops and equipment for rescue and recovery operations in the wake of Hurricane Irene," said MG Haston.  "The Tennessee Army and Air National Guard stand ready to assist however needed."
The Emergency Management Assistance Compact is a congressionally ratified organization that provides form and structure to interstate mutual aid. «Read the rest of this article»
Written by Spc. Jennifer Andersson
Task Force Thunder Public Affairs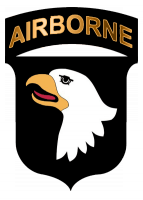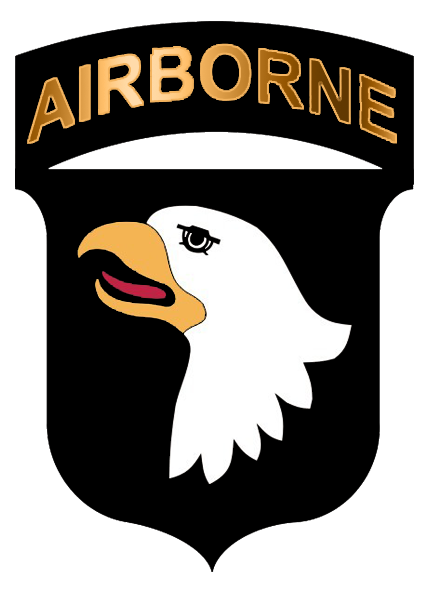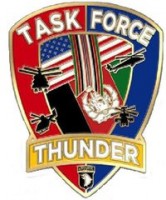 Kandahar Airfield, Afghanistan – The 100-degree heat of Afghanistan differed drastically from what the soldiers of Team Denali (1st Battalion, 52nd Aviation Regiment) left behind at Fort Wainwright, Alaska.
They joined Task Force Thunder (159th Combat Aviation Brigade) at three forward operating bases to bolster aviation assets in southern Afghanistan, beginning in June.
While they are attached to Task Force Lift (7th Battalion, 101st Aviation Regiment), Team Denali, composed of Headquarters and Headquarters Company, and Companies B (The Sugar Bears) and D, is technically self-sustaining. «Read the rest of this article»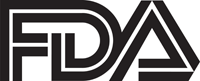 FDA is collaborating with Federal and state partners to investigate a nationwide increase of Salmonella Enteritidis (SE) infections. Partners include the Centers for Disease Control and Prevention (CDC), the U.S. Department of Agriculture, and state public health and agriculture officials.
Joint FDA/CDC field investigation teams are working to identify potential sources of SE infection in shell eggs.
«Read the rest of this article»
Plans underway to survey and restrict movement of ash material in Knox, Loudon counties

Nashville, TN – The Tennessee Department of Agriculture today announced the discovery of emerald ash borer (EAB), the first detection of the destructive tree pest in the state. The discovery was made last week at a truck stop in Knox County near the Loudon County line.  
"We knew EAB could potentially reach Tennessee, and we're prepared to help slow the spread of the infestation and protect our forest resources." said state Agriculture Commissioner Ken Givens. "We will be working closely with federal officials and other stakeholders to determine the extent of the infestation and to take steps to limit its spread."
«Read the rest of this article»