Topic: Maryland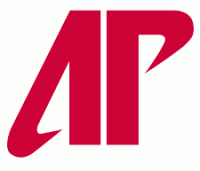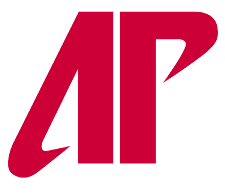 Clarksville, TN – Hayley Beard, a member of the Austin Peay State University pom squad, was awarded a scholarship by the Foundation of the National Student Nurses Association (FNSNA) for the 2013-14 academic year.
Beard, who is a nursing major, was one of 69 students across the nation and one of eight in Tennessee to receive the Promise of Nursing Regional Scholarship.
«Read the rest of this article»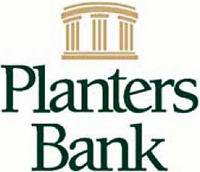 Clarksville, TN – The Planters Bank-Hilldale Gallery will feature the richly-colored paintings of local artist Larry Martin Friday, July 5th – Wednesday, July 31st.
Having a varied career in Accounting, Linguistics, Music and Financial Management, Martin was always interested in art, but only began painting seriously after he retired at age 65 and has been painting for 10 years now.
«Read the rest of this article»

Nashville, TN – Emerald Ash Borer, an invasive insect that destroys ash trees, has been found in Hamilton County. The identification was made recently and has been confirmed by USDA.
The find in Hamilton County is of particular concern because it is not adjacent to the already quarantined areas in East Tennessee. At least a dozen trees adjacent to the rail lines in Chattanooga and an EAB trap located in a park near the rail hub tested positive for the insect.
«Read the rest of this article»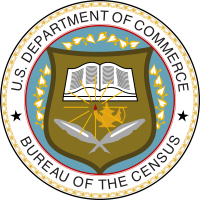 Washington, D.C. – On this day in 1776, the Declaration of Independence was approved by the Continental Congress, setting the 13 colonies on the road to freedom as a sovereign nation.
As always, this most American of holidays will be marked by parades, fireworks and backyard barbecues across the country.
Here are some facts about the Fourth of July from the United States Census Bureau.
«Read the rest of this article»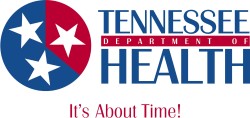 Nashville, TN – Recent outbreaks of measles and mumps in several states are prompting health officials to issue reminders about the importance of Measles-Mumps-Rubella, or MMR, vaccinations.
While some may think of measles and mumps as diseases of the past, the viruses are still common in much of the world, including Western Europe. Both are very contagious and can infect anyone who has not had measles or mumps and has not been properly vaccinated. «Read the rest of this article»
Atlanta, GA – University of Tennessee "Lady Vols" stand-out Meighan Simmons has been added to the State Farm Wade Trophy "Wade Watch" list of outstanding college basketball players.  The Women's Basketball Coaches Association announced Monday it's list of outstanding players from across the country.
Joining the preseason list of 25 "Wade Watch" hopefuls are the Lady Vol junior guard, Kelsey Bone of Texas A&M, Gennifer Brandon and Layshia Clarendon of Cal Berkeley, Kelly Faris of Connecticut, Tianna Hawkins of Maryland, Chelsea Hopkins of San Diego State and Niveen Rasheed of Princeton.
State Farm and the Wade Trophy Coalition present The State Farm Wade Trophy to the nation's most outstanding NCAA® Division I women's basketball player each year – one who not only excels athletically but also serves as a positive role model both on and off the court. «Read the rest of this article»
Atlanta, GA – Centers for Disease Control and Prevention's laboratory-confirmed results found on this page are from three New England Compounding Center (NECC) preservative-free methylprednisolone acetate (MPA) lots recalled on September 26th, 2012.
CDC's Fungus Reference Laboratory has the capacity and technology to examine fungal isolates under the microscope and to confirm their identification using DNA sequencing methods.
«Read the rest of this article»
Atlanta, GA – The Centers for Disease Control and Prevention (CDC), in collaboration with state and local health departments and the Food and Drug Administration (FDA), is investigating a multistate fungal meningitis outbreak among patients who received contaminated steroid injections.
Several patients suffered strokes that are believed to have resulted from their infections. The investigation also includes fungal infections associated with injections in a peripheral joint, such as a knee, shoulder or ankle.
«Read the rest of this article»
Atlanta, GA – Centers for Disease Control and Prevention (CDC) is aware that New England Compounding Center has voluntarily expanded its recall to include all products currently in circulation that were compounded at and distributed from its facility in Framingham, Massachusetts.
The Fungal Meningitis outbreak now covers 9 States and the case count has grown from 64 to 91. Tennessee has 3 new cases.
«Read the rest of this article»
Atlanta, GA – Centers for Disease Control and Prevention (CDC) is coordinating a multistate investigation of meningitis among patients who received epidural steroid injections (medication injected into the spine).
Several of these patients have had strokes related to the meningitis. In several patients, the meningitis was found to be caused by a fungus that is common in the environment but rarely causes meningitis. This form of meningitis is not contagious.
«Read the rest of this article»