Topic: Massachusetts Institute of Technology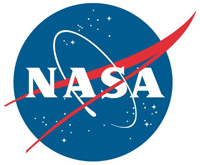 Pasadena, CA – One of the hardest things about sending astronauts to Mars will be getting them home. Launching a rocket off the surface of the Red Planet will require industrial quantities of oxygen, a crucial part of propellant: A crew of four would need about 55,000 pounds (25 metric tons) of it to produce thrust from 15,000 pounds (7 metric tons) of rocket fuel.
That's a lot of propellant. But instead of shipping all that oxygen, what if the crew could make it out of thin (Martian) air? A first-generation oxygen generator aboard NASA's Perseverance rover will test technology for doing exactly that.
«Read the rest of this article»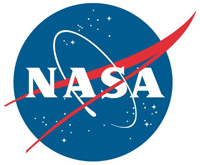 Pasadena, CA – NASA says at the center of a far-off galaxy, a black hole is slowly consuming a disk of gas that swirls around it like water circling a drain. As a steady trickle of gas is pulled into the gaping maw, ultrahot particles gather close to the black hole, above and below the disk, generating a brilliant X-ray glow that can be seen 300 million light-years away on Earth.
These collections of ultrahot gas, called black hole coronas, have been known to exhibit noticeable changes in their luminosity, brightening or dimming by up to 100 times as a black hole feeds.
«Read the rest of this article»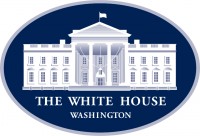 Washington, D.C. – The White House announced the launch of the COVID-19 High Performance Computing Consortium to provide coronavirus (COVID-19) researchers worldwide with access to the world's most powerful high performance computing resources that can significantly advance the pace of scientific discovery in the fight to stop the virus.
«Read the rest of this article»
NASA Headquarters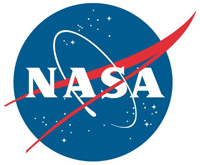 Washington, D.C. – NASA's Transiting Exoplanet Survey Satellite (TESS) launched on the first-of-its-kind mission to find worlds beyond our solar system, including some that could support life.
TESS, which is expected to find thousands of new exoplanets orbiting nearby stars, lifted off at 5:51pm CDT Wednesday on a SpaceX Falcon 9 rocket from Space Launch Complex 40 at Cape Canaveral Air Force Station in Florida. At 6:53pm, the twin solar arrays that will power the spacecraft successfully deployed.
«Read the rest of this article»
NASA Headquarters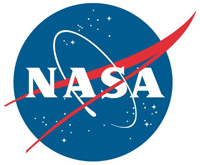 Washington, D.C. – NASA's Transiting Exoplanet Survey Satellite (TESS) is undergoing final preparations in Florida for its April 16th launch to find undiscovered worlds around nearby stars, providing targets where future studies will assess their capacity to harbor life.
"One of the biggest questions in exoplanet exploration is: If an astronomer finds a planet in a star's habitable zone, will it be interesting from a biologist's point of view?" said George Ricker, TESS principal investigator at the Massachusetts Institute of Technology (MIT) Kavli Institute for Astrophysics and Space Research in Cambridge, which is leading the mission. "We expect TESS will discover a number of planets whose atmospheric compositions, which hold potential clues to the presence of life, could be precisely measured by future observers."
«Read the rest of this article»

Clarksville, TN – The Austin Peay State University Department of Art + Design, with support from the APSU Center of Excellence for the Creative Arts, will welcome artist Dario Robleto to campus for a public lecture at 6:00pm, Tuesday, March 13th, in Heydel Hall (Art + Design Room 120).
Robleto will be a guest artist, invited by the Acuff Chair of Excellence Sonya Clark. That Tuesday, before his lecture, he will meet with the students from Clark's Acuff class.
«Read the rest of this article»
Written by Samson Reiny
NASA's Earth Science News Team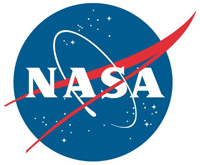 Washington, D.C. – Behind every weather forecast—from your local, five-day prediction to a late-breaking hurricane track update—are the satellites that make them possible. Government agencies depend on observations from weather satellites to inform forecast models that help us prepare for approaching storms and identify areas that need evacuating or emergency first responders.
Weather satellites have traditionally been large, both in the effort needed to build them and in actual size. They can take several years to build and can be as big as a small school bus. But all of that could change in the future with the help of a shoebox-sized satellite that will start orbiting Earth later this month.
«Read the rest of this article»
Written by Lina Tran
NASA's Goddard Space Flight Center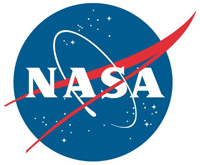 Greenbelt, MD – On August 21st, 2017, the Moon will slide in front of the Sun and for a brief moment, day will melt into a dusky night. Moving across the country, the Moon's shadow will block the Sun's light, and weather permitting, those within the path of totality will be treated to a view of the Sun's outer atmosphere, called the corona.
But the total solar eclipse will also have imperceptible effects, such as the sudden loss of extreme ultraviolet radiation from the Sun, which generates the ionized layer of Earth's atmosphere, called the ionosphere. This ever-changing region grows and shrinks based on solar conditions, and is the focus of several NASA-funded science teams that will use the eclipse as a ready-made experiment, courtesy of nature.
«Read the rest of this article»
Written by Elizabeth Landau
NASA's Jet Propulsion Laboratory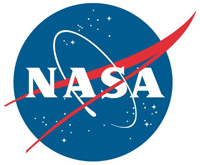 Pasadena, CA – A bumper crop of Earth-size planets huddled around an ultra-cool, red dwarf star could be little more than chunks of rock blasted by radiation, or cloud-covered worlds as broiling hot as Venus.
Or they could harbor exotic lifeforms, thriving under skies of ruddy twilight.
Scientists are pondering the possibilities after this week's announcement: the discovery of seven worlds orbiting a small, cool star some 40 light-years away, all of them in the ballpark of our home planet in terms of their heft (mass) and size (diameter). Three of the planets reside in the "habitable zone" around their star, TRAPPIST-1, where calculations suggest that conditions might be right for liquid water to exist on their surfaces—though follow-up observations are needed to be sure.
«Read the rest of this article»
Written by Alan Buis
NASA's Jet Propulsion Laboratory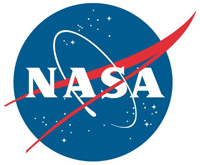 Pasadena, CA – A new study of the first year of observational data from NASA's Soil Moisture Active Passive (SMAP) mission is providing significant surprises that will help in modeling Earth's climate, forecasting our weather and monitoring agricultural crop growth.
The findings are presented in a paper published recently in the journal Nature Geosciences by scientists from the Massachusetts Institute of Technology (MIT), Cambridge; and NASA's Jet Propulsion Laboratory, Pasadena, California. They used SMAP measurements to estimate soil moisture memory in the top 2 inches (5 centimeters) of Earth's topsoils.
«Read the rest of this article»