Topic: Montgomery County Building and Codes
Local Plumbers asked for change to create regional standard
Clarksville, TN – Clarksville has adopted a single flat fee of $140.00 for its residential new construction plumbing permits.
The change comes at the request of local plumbers, who convinced Clarksville Building and Codes and the Clarksville City Council that a flat fee, similar to the rate structure at the Montgomery County Codes Office, would simplify the fees and help plumbers by establishing a regional standard.
«Read the rest of this article»
Clarksville, TN – Clarksville Building and Codes Department offices will be closed on Tuesday, September 17th, 2019 for a day of training.
Inspectors and Codes Enforcement Officers will attend the day-long training session at the William O. Beach Civic Hall in Veterans Plaza.
«Read the rest of this article»
Montgomery County Government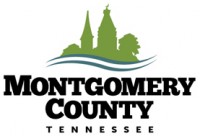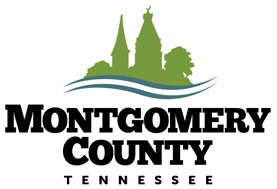 Montgomery County, TN – Once the flood waters have receded, damage assessment will begin. Based on water level predictions from the U.S. Army Corp of Engineers, assessments could start as early as next week.
An announcement will be sent out once the assessments can begin with a list of what steps citizens, who have incurred flood damage, can take.
«Read the rest of this article»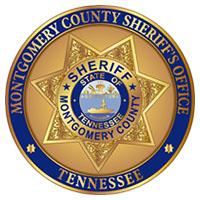 Montgomery County, TN – The Montgomery County EMA office along with Montgomery County Building & Codes, Montgomery County Assessor's Office, TEMA, and the APSU GIS Center will be conducting damage assessments today, February 26th, 2018.
Agencies will be evaluating the need for a possible organized clean-up this coming weekend.
Those interested in volunteering should call the Emergency Operations Center at 931.553.5162 and leave their contact information.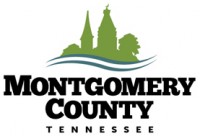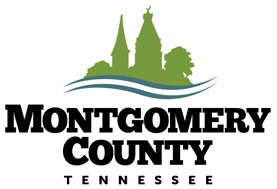 Montgomery County, TN – On Thursday, June 1st, 2017, Montgomery County Clerk Kellie Jackson and the employees of the Clerk's Office gathered to celebrate a unique recognition for their office.
The Clerk's Office was recognized as the Middle Tennessee District Winner for collecting the most funds on this year's Organ Donor Awareness Day on April 21st. The presentation was made by Steven Jamison with Tennessee Donor Services.
«Read the rest of this article»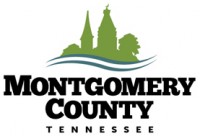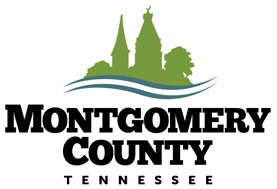 Montgomery County, TN – Montgomery County has been designated a National Pollutant Discharge Elimination System (NPDES) Phase II community by the Tennessee Department of Environment and Conservation (TDEC).
The program is mandated by the U.S. Environmental Protection Agency, who derives authority from the Federal Clean Water Act (33 U.S.C. §1251 et seq. (1972)).
«Read the rest of this article»