Topic: Montgomery County Veterans Home
Recognized for Impacting the Quality of Life of Service Members and their Families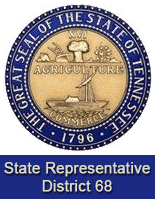 Nashville, TN – Tennessee State Representative Curtis Johnson (R-Clarksville) was recognized recently by the United States Department of Defense for his "leadership on public policy changes positively impacting the quality of life of Service members and their families."
The award of appreciation comes after Rep. Johnson successfully passed several bills to aid military service members and their families, including House Bill 1372 which was approved this year. That new law would allow certain out-of-state veterans to pay in-state tuition and fees at state colleges and universities.
«Read the rest of this article»
Groundbreaking on new State Veterans Home in Montgomery County
Nashville, TN – Tennessee Department of Veterans Affairs Commissioner Many-Bears Grinder joins the Tennessee State Veterans Homes Board in celebrating the announcement from U.S. News & World Report 2013 which names the Tennessee State Veterans Homes in Knoxville, TN and Murfreesboro, TN among the best in the country.
U.S. News rated more than 15,000 nursing homes using data research on nursing home safety, health inspection and staffing.  The source of the data originates from the Centers for Medicare and Medicaid Services (CMS). «Read the rest of this article»
Haslam highlights state's successes, lays out strategies to address challenges in 2013 address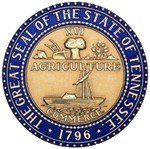 Nashville, TN – Tennessee Governor Bill Haslam Monday night delivered his 2013 State of the State address before a joint session of the General Assembly, contrasting Tennessee with Washington, D.C. and other states across the country that have struggled to keep their fiscal houses in order.
"Unlike the news coming out of our nation's capital and so many other states around the country, good things are happening in Tennessee," Haslam said.  "We have a long history of fiscal restraint that crosses party lines.  We have been deliberate about not spending money we don't have and in making a concerted effort to save for the future…And now we are well-positioned to continue to invest in a thoughtful, strategic manner." «Read the rest of this article»