Topic: NACA
Written by Peter Merlin
NASA Dryden Flight Research Center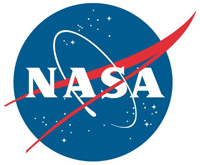 Edwards, CA – Sixty years ago, A. Scott Crossfield, a talented young engineering research pilot for the National Advisory Committee for Aeronautics (NACA), became the first human to fly faster than twice the speed of sound in the Douglas D-558-2 Skyrocket in the skies over Edwards Air Force Base.
NASA's Dryden Flight Research Center celebrated the 60th anniversary of the milestone November 20th during colloquium presentations by Dr. Richard P. Hallion, a research associate in aeronautics for the Smithsonian National Air and Space Museum, former Edwards base historian and author of "On the Frontier," NASA Dryden's official history.
«Read the rest of this article»

The Neighborhood Assistance Corporation of America (NACA) is holding a workshop on Saturday December 12th from 10:00am-12:00pm at The Greater Saint James Baptist Church (865 Gracey Avenue), to help keep at risk home owners in their houses.
NACA's Home Save Program provides four long-term solutions. The NACA process considers the individual characteristics for each homeowner but provides a framework and standardization to provide for the most effective long-term solutions. Based on your financial situation, the NACA may be able to help you come up with options to avoid a foreclosure. These options may include a payment plan, a loan modification, a restructuring, or a NACA refinancing. «Read the rest of this article»