Topic: Nagasaki
Researchers Estimate at Least Two Percent of All Future Cancers in the U.S. Will Stem from CT Scans Alone – That's Approximately 29,000 Cases and 15,000 Deaths Per Year

Yonkers, NY – X-rays have been used for almost 120 years and computed tomography, or CT scans, were introduced in the 1970's. These newer scans allow doctors to see with unprecedented precision the inner workings of the human body through the use of multiple X-ray images.  Their use has grown from fewer than 3 million per year in 1980 to more than 80 million today.
CT scans emit a powerful dose of radiation, in some cases equivalent to about 200 chest X-rays, or the amount most people would be exposed to from natural sources over seven years.  «Read the rest of this article»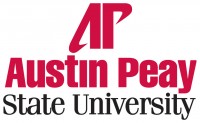 Clarksville, TN – A Clarksville resident who survived the tragic sinking of the USS Indianapolis in July 1945 will speak extensively about the tragedy he endured at sea during an appearance next month at Austin Peay State University.
Edgar Harrell will tell about the sinking of the heavy cruiser, the largest casualty at sea in the history of the U.S. Navy, at 5:00pm, Friday, October 21st in the Morgan University Center Ballroom. His talk, sponsored by the Student Veterans Organization at APSU, is free and open to the public. «Read the rest of this article»