Topic: Nancy Gibson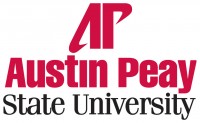 Clarksville, TN – This September, Austin Peay State University's Felix G. Woodward Library and APSU's Wilbur N. Daniel African American Cultural Center will host four documentaries on the history of civil rights in America.
The films are part of the National Endowment for the Humanities' (NEH) Created Equal: America's Civil Rights Struggle initiative.
«Read the rest of this article»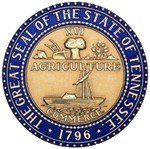 Nashville, TN – Five librarians from Austin Peay State University have received an award for their efforts in training people to use the Tennessee Electronic Library (TEL).
Christina Chester-Fangman, Inga Filippo, Nancy Gibson, Sharon Johnson and Philenese Slaughter were recently honored at the Tenn-Share fall conference. Tenn-Share is a nonprofit organization that promotes resource sharing among libraries and other information agencies throughout Tennessee.
«Read the rest of this article»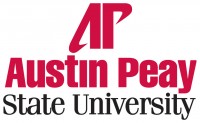 Clarksville, TN – Several faculty members at Austin Peay State University recently have brought recognition to the University through their professional and scholarly activities.
Dr. Chinyere Ogbonna-McGruder, associate professor of public management and criminal justice and program manager of the criminal justice program, presented a paper, titled "Incarcerated Women Drug Offenders in Tennessee: A research study," at the Intellectbase International Consortium Academic Conference from October 14th-16th in Atlanta, GA. The paper also has been published in the International Handbook of Academic Research and Teaching. «Read the rest of this article»
When the Junior Govs Summer Camp ended last Friday, the 75 children campers who spent their summer at APSU each went home with a brand new book.
The Junior Govs is a recreational-based summer camp that gets kids active in sports and games, but on several occasions, campers found their way into the APSU Woodward Library. That's where they met instruction team librarians Christina Chester-Fangman, Philenese Slaughter, Inga Filippo, Nancy Gibson and Sharon Johnson. Over the last few weeks, the professors conducted enrichment activities for the campers, such as story times and lessons on research with the "age-appropriate" database Kids InfoBits, provided by Tennessee Electronic Library or TEL.
When the camp ended last Friday, the librarians decided to offer a special farewell to the children they'd come to know. That's why they contacted the Clarksville Arts and Heritage Development Council and the APSU Center of Excellence for the Creative Arts about providing free books to each camper. «Read the rest of this article»