Topic: Nancy Pelosi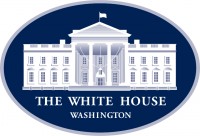 Washington, D.C. – 11.4 million. That's how many new jobs the U.S. economy has added since May—when experts were still predicting that the unemployment rate would hit 20 percent and that American job losses would continue to mount for months to come.

Instead, President Donald Trump has led what is on track to be the fastest economic recovery in U.S. history, the Council of Economic Advisers says. During the last five months, more than half of all job losses from the pandemic have already been recovered.
«Read the rest of this article»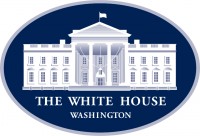 Washington, D.C. – "The House speaker Nancy Pelosi has been badgering the GOP to pass her $2.2 trillion coronavirus relief bill to 'crush the virus, so that we can reopen the economy and our schools safely.' Yet her bill would do almost nothing to achieve those goals," Betsy McCaughey writes in the New York Post.
"Her bill would rewrite election law for 2020, barring voter-ID requirements" and making other changes that have nothing to do with relief for workers."
«Read the rest of this article»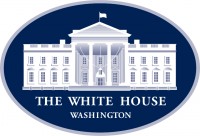 Washington, D.C. – PRESIDENT DONALD TRUMP: Thank you very much. And we really — you're my friends and you've been supporting me right from the beginning. I appreciate that you're here. And we're here for you. And I told you, when you want to come back with your 600,000, we're ready to take you.
But you're going to give us a little display on those beautiful bikes. And you're going to be — I've never seen anyone do that actually. You must have special privileges. I've never seen anybody ride through here.
«Read the rest of this article»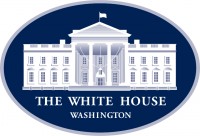 Washington, D.C. – PRESIDENT DONALD J. TRUMP: Hi, everybody. Please, sit down. Get things done. Nobody gets it done like we do.
Now, I don't know — are we letting the media in? Is the media here? I guess we have a limited media because of distancing. And some people think I did that on purpose. But we've been getting along with them reasonably well lately.
I just want to thank you all for coming back because you came back. This is a Republican group, largely, if not in all cases. You know, they look pretty Republican. I'm not sure about Devin. Let's just — you're a Republican, aren't you? (Laughter.) No, this is a very, very Republican group. And we appreciate you coming back. Hi, Debbie.
«Read the rest of this article»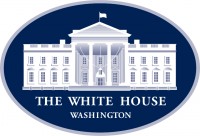 Washington, D.C. – America's small businesses should never have been left waiting by House Democrats—but with President Donald Trump's signature today, Friday, April 24th, 2020 more relief is on the way.
President Donald Trump: We're keeping millions of Americans on the payroll

The new law, signed just hours ago, will replenish the President's small business loans program while also providing crucial support for America's frontline medical workers.
«Read the rest of this article»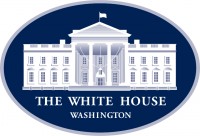 Washington, D.C. – America's 30 million small businesses employ nearly half of our nation's private-sector workforce. As Americans stay home to slow the spread of Coronavirus, many of these small companies have been forced to temporarily shut down or cut back on work.

Within the next 24 hours, President Donald Trump will be sending more help their way.
«Read the rest of this article»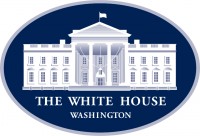 Washington, D.C. – President Donald Trump: Thank you very much. Good afternoon. We continue to see a number of positive signs that the virus has passed its peak. It's been very devastating all over the world. A hundred and eighty-four countries. Probably more. That number was as of a week ago.
Dr. Birx will walk through some of these trends in a few moments, but they're very positive trends for winning. Going to win. We're going to close it out.
«Read the rest of this article»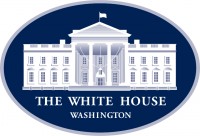 Washington, D.C. – "President Donald Trump on Thursday announced a cautious, three-phase approach—one that still gives wide latitude to governors—for reopening the shuttered economy in states that have had low rates of transmission of COVID-19," Fred Lucas reports in The Daily Signal.
"Based on the latest data, our team of experts now agrees that we can begin the next front in our war, which we're calling, 'Opening up America again,'" the President said.
«Read the rest of this article»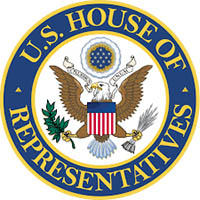 Washington, D.C. – Today, Friday, March 27th, 2020, Representative Mark Green voted to deliver coronavirus relief to Americans with the Coronavirus Aid, Relief, and Economic Security (CARES) Act.
Representative Green said, "The CARES Act isn't perfect, but it ensures that help is on the way, and it's a lot better than the radical leftist wish list Speaker Pelosi was trying to ram through Congress. The loans for small businesses are needed now more than ever. The government has forced employers' doors shut, and we need America's small businesses on Main Street to be back on their feet as soon as possible. The expansion of telemedicine, reforms to HSAs, and regulatory relief are all important wins for every American.
«Read the rest of this article»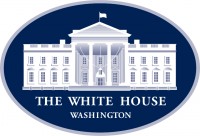 Washington, D.C. – While Democrats in Congress stall on economic relief for American workers and businesses, President Donald Trump is standing up for all those affected by this global pandemic.

Today, President Donald Trump and Vice President Mike Pence held a "virtual townhall" with Fox News from the White House.
«Read the rest of this article»