Topic: Nancy Pelosi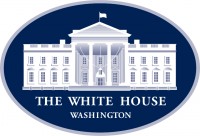 Washington, D.C. – In the wake of an unprecedented assault on our democracy; a coordinated attempt to ignore, undermine, and undo the will of the American people never before seen in our history; and a new wave of aggressive attacks on voting rights taking place in states across the country, I applaud Speaker Nancy Pelosi and the House of Representatives for passing H.R. 1, the For the People Act of 2021.
«Read the rest of this article»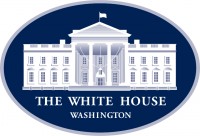 Washington, D.C. – PRESIDENT JOE BIDEN: Good morning, folks. For a few weeks now, an overwhelming percentage of the American public has made it clear that they support my American Rescue Plan. And the House of Representatives took the first step toward making it a reality.
And I want to thank — and I called her just a few moments ago — Nancy Pelosi for her extraordinary — Speaker Pelosi — for her extraordinary leadership and all those who supported our plan.
«Read the rest of this article»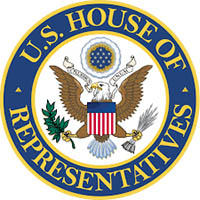 Washington, D.C. – U.S. Representative Mark Green issued the following statement on the irresponsibly bloated $2.3 trillion backroom pork barrel spending bill passed by the House:
"Since September, Speaker Nancy Pelosi has refused to negotiate in good faith with Republicans to fund the government. Now, facing another self-inflicted shutdown, she once again forces a massive spending bill down our throats. I think every American can agree they would like their Member of Congress to have more than six hours to read a 5,593 page, $2.3 trillion bill before voting to bankrupt our children and grandchildren."
«Read the rest of this article»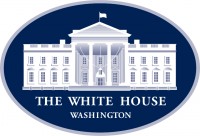 Washington, D.C. – American leaders from both parties stood down to China for 40 years. The Chinese Communist Party broke the rules on global trade, allowed Chinese firms to steal technology from American companies, and in turn destroyed entire sectors of our economy.

The corporate class and its chosen "experts," for their part, turned a blind eye to China's human rights abuses and crackdowns on speech.
«Read the rest of this article»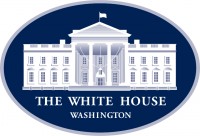 Washington, D.C. – 11.4 million. That's how many new jobs the U.S. economy has added since May—when experts were still predicting that the unemployment rate would hit 20 percent and that American job losses would continue to mount for months to come.

Instead, President Donald Trump has led what is on track to be the fastest economic recovery in U.S. history, the Council of Economic Advisers says. During the last five months, more than half of all job losses from the pandemic have already been recovered.
«Read the rest of this article»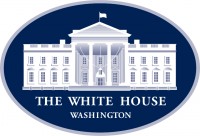 Washington, D.C. – "The House speaker Nancy Pelosi has been badgering the GOP to pass her $2.2 trillion coronavirus relief bill to 'crush the virus, so that we can reopen the economy and our schools safely.' Yet her bill would do almost nothing to achieve those goals," Betsy McCaughey writes in the New York Post.
"Her bill would rewrite election law for 2020, barring voter-ID requirements" and making other changes that have nothing to do with relief for workers."
«Read the rest of this article»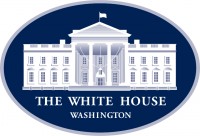 Washington, D.C. – PRESIDENT DONALD TRUMP: Thank you very much. And we really — you're my friends and you've been supporting me right from the beginning. I appreciate that you're here. And we're here for you. And I told you, when you want to come back with your 600,000, we're ready to take you.
But you're going to give us a little display on those beautiful bikes. And you're going to be — I've never seen anyone do that actually. You must have special privileges. I've never seen anybody ride through here.
«Read the rest of this article»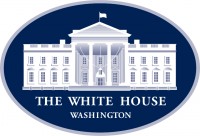 Washington, D.C. – PRESIDENT DONALD J. TRUMP: Hi, everybody. Please, sit down. Get things done. Nobody gets it done like we do.
Now, I don't know — are we letting the media in? Is the media here? I guess we have a limited media because of distancing. And some people think I did that on purpose. But we've been getting along with them reasonably well lately.
I just want to thank you all for coming back because you came back. This is a Republican group, largely, if not in all cases. You know, they look pretty Republican. I'm not sure about Devin. Let's just — you're a Republican, aren't you? (Laughter.) No, this is a very, very Republican group. And we appreciate you coming back. Hi, Debbie.
«Read the rest of this article»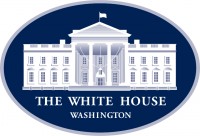 Washington, D.C. – America's small businesses should never have been left waiting by House Democrats—but with President Donald Trump's signature today, Friday, April 24th, 2020 more relief is on the way.
President Donald Trump: We're keeping millions of Americans on the payroll

The new law, signed just hours ago, will replenish the President's small business loans program while also providing crucial support for America's frontline medical workers.
«Read the rest of this article»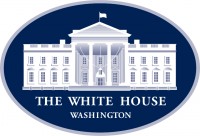 Washington, D.C. – America's 30 million small businesses employ nearly half of our nation's private-sector workforce. As Americans stay home to slow the spread of Coronavirus, many of these small companies have been forced to temporarily shut down or cut back on work.

Within the next 24 hours, President Donald Trump will be sending more help their way.
«Read the rest of this article»