Topic: Nancy Sneed

Clarksville, TN – The Acuff Circle of Excellence has rebranded and refined its mission to better align with the organization with which it supports, APSU's Center of Excellence for the Creative Arts (CECA, or "seek-ah"). Beginning this fall, the Acuff Circle of Excellence is known as the CECA Advisory Board.
«Read the rest of this article»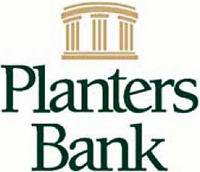 Clarksville, TN – The Planters Bank-Hilldale Gallery will show watercolor illustrations from local artist Lynne Griffey now through Wednesday, November 6th. The paintings are all featured in a newly published book by local author Nancy Sneed, "Grains of Sand: Beach Poems."
Griffey and Sneed, both retired Clarksville educators, combined their talents to produce a book the entire family can enjoy. "Grains of Sand" is a collection of poems that tell the story of a family vacation to the beach, from packing to reliving the trip through the photo album.
«Read the rest of this article»