Topic: Nancy Stern Winters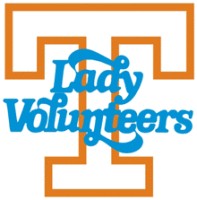 Knoxville, TN – "Pat XO", the critically acclaimed ESPN Films documentary on Coach Pat Summitt that aired this past July, is on sale and available now on DVD in the Vol Network's online store at volnetwork.tv.
Directed by Lisa Lax and Nancy Stern Winters and produced by Robin Roberts, "Pat XO" tells the remarkable story of Coach Summitt's life and coaching career. This raw, authentic portrait takes the camera from the filmmaker's hands and places it into those who know her best. The archival footage and statistical records woven into the film provide their own insights into a woman who cared about winning but also about elevating her players and her university.
«Read the rest of this article»

Knoxville, TN – After a private screening at the Regal Riviera Theatre in downtown Knoxville on June 26th, "Pat XO," the much-anticipated Nine for IX documentary film about Pat Summitt will make its worldwide television premiere on ESPN at 7:00pm Central Time (8:00pm Eastern) on Tuesday, July 9th.
«Read the rest of this article»