Topic: Nannie Haskins Williams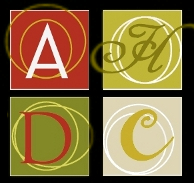 Clarksville, TN – The Clarksville/Montgomery County Arts and Heritage Development Council and Roxy Regional Theatre will present during the month of September a series of six videos exploring people and events from Clarksville's past, present and future.
The series will take place in the Roxy theatre on Sundays and Tuesdays and was made possible by a placemaking grant from the Tennessee Arts Commission. The showings are free and open to the public.
The videos run about 30 minutes and community members are encouraged to join in the discussion afterward exploring Clarksville's unique character and how to maintain and enhance a strong sense of place in its citizens.
«Read the rest of this article»

Clarksville, TN – In 1862, the author of "The American Stud Book," a breed registry for thoroughbred horses, became one of the least popular people in Montgomery County. His name was Col. Sanders Bruce, and as an officer in the Union Army, he oversaw the military occupation of Clarksville during the Civil War.
"Well upon Christmas day Colonel Bruce with his 'whiskey jug' and several regiments took possession of this place and here they have been ever since," Nannie Haskins Williams, a 16-year-old Clarksville resident, wrote in her diary a year later. "And here I am too still writing in my journal about those detestable blue coats for whom I have such a disgust."
«Read the rest of this article»
Our 130th meeting.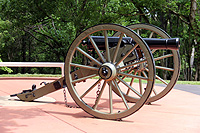 Clarksville, TN – The next meeting of the Clarksville (TN) Civil War Roundtable will be on Wednesday, January 21st, 2015 at the Bone & Joint Center, 980 Professional Park Drive, right across the street from Gateway Medical Center.
This is just off Dunlop Lane and Holiday Drive and only a few minutes east of Governor's Square mall. The meeting begins at 7:00pm and is always open to the public.
Topic: "The Diary of Nannie Haskins Williams: A Southern Woman's Story of Rebellion and Reconstruction."
«Read the rest of this article»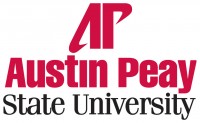 Clarksville, TN – On a cold afternoon earlier this month, a van drove through the melting snow in Clarksville and stopped at Austin Peay State University. A group of Maryville College students, bundled in jackets, quickly got out and went into the Morgan University Center. They'd spent much of the morning outside at Fort Donelson, and they were looking forward to a few hours in the warm indoors, learning about one of this city's famous historical figures – Nannie Haskins Williams.
"Nannie is an important figure because she started keeping a diary when she was 16 years old in Clarksville, a year after Fort Donelson fell," Dr. Minoa Uffelman, associate professor of history at APSU, said. "She kept it through the Civil War and after." «Read the rest of this article»