Topic: NASA Astromaterials Curation Facility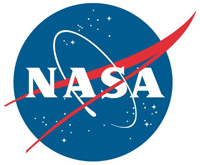 Houston, TX – Scientists at NASA's Johnson Space Center (JSC) are preparing to curate and analyze samples from the first U.S. mission to return samples from an asteroid.
The Origins-Spectral Interpretation-Resource Identification-Security-Regolith Explorer, or OSIRIS-REx, was selected by NASA in late May as the third mission in its New Frontiers Program. The robotic spacecraft will launch in 2016 and rendezvous with the near-Earth asteroid 1999 RQ36 in 2020. A robotic arm will collect at least 60 grams of material from the surface of the asteroid to be returned to Earth in 2023 for worldwide distribution by the NASA Astromaterials Curation Facility at JSC.
«Read the rest of this article»