Topic: NASA Earth Exchange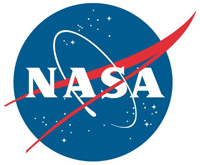 Moffett Field, CA – Global models of the climate system are now the foundation for many important climate studies, but they typically show climate changes at very large geographic scales on the order of 100 to 250 kilometers. Some data sets have scaled that down to about 10 kilometers, but even these make it difficult to analyze climate change impacts on a local or regional scale.
Using previously published large-scale climate model projections, a team of scientists from NASA, the Climate Analytics Group, Palo Alto, CA, a non-profit that provides climate data services, and California State University, Monterey Bay, has released monthly climate projections for the coterminous United States at a scale of one half mile (800 meters), or approximately the size of a neighborhood.
«Read the rest of this article»