Topic: NASA Langley's Landing and Impact Research Facility
Written by Kathy Barnstorff
NASA Langley Research Center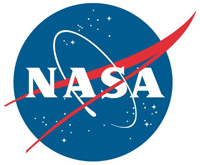 Hampton, VA – Anybody who says NASA researchers don't know how to have a smashing good time has not met a team at NASA's Langley Research Center in Hampton, VA.
They are test engineers whose job it is to make aircraft safer by crashing them.
In late August those engineers plan to drop a 45-foot long helicopter fuselage from about 30 feet to test improved seat belts and seats and to collect crash worthiness data.
«Read the rest of this article»