Topic: NASA Launch Services Program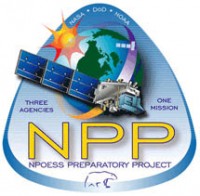 Washington, D.C. – NASA's newest Earth-observing satellite soared into space early today aboard a Delta II rocket after liftoff at 5:48am EDT from Space Launch Complex 2 at Vandenberg Air Force Base in California.
NASA's National Polar-orbiting Operational Environmental Satellite System Preparatory Project, or NPP, successfully separated from the Delta II 58 minutes after launch, and the first signal was acquired by the Tracking and Data Relay Satellite System. NPP's solar array deployed 67 minutes after launch to provide the satellite with electrical power. NPP is on course to reach its sun-synchronous polar orbit 512 miles (824 km) above Earth.
«Read the rest of this article»