Topic: NASA Shapeshifter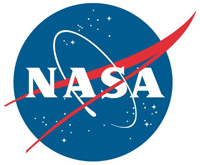 Pasadena, CA – NASA mini robots that can roll, fly, float and swim, then morph into a single machine? Together they form Shapeshifter, a developing concept for a transformational vehicle to explore treacherous, distant worlds.
In a dusty robotics yard at NASA's Jet Propulsion Laboratory in Pasadena, California, the Shapeshifter team is testing a 3D-printed prototype of this unusual explorer. A contraption that looks like a drone encased in an elongated hamster wheel rolls across the yard, then splits in half.
«Read the rest of this article»