Topic: NASA's AIM Mission
NASA's Goddard Space Flight Center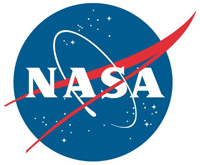 Greenbelt, MD – On the cusp of our atmosphere live a thin group of seasonal electric blue clouds. Forming 50 miles above the poles in summer, these clouds are known as noctilucent clouds or polar mesospheric clouds — PMCs. A recent NASA long-duration balloon mission observed these clouds over the course of five days at their home in the mesosphere.
The resulting photos, which scientists have just begun to analyze, will help us better understand turbulence in the atmosphere, as well as in oceans, lakes and other planetary atmospheres, and may even improve weather forecasting.
«Read the rest of this article»
Written by  Dr. Tony Phillips
Science at NASA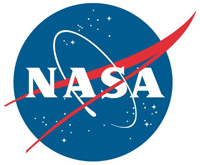 Washington, D.C. – Anyone who's ever seen a noctilucent cloud or "NLC" would agree: They look alien. The electric-blue ripples and pale tendrils of NLCs reaching across the night sky resemble something from another world.
Researchers say that's not far off. A key ingredient for the mysterious clouds comes from outer space.
"We've detected bits of 'meteor smoke' imbedded in noctilucent clouds," reports James Russell of Hampton University, principal investigator of NASA's AIM mission to study the phenomenon. "This discovery supports the theory that meteor dust is the nucleating agent around which NLCs form."
«Read the rest of this article»