Topic: NASA's Applied Sciences Program
Written by Alan Buis
NASA's Jet Propulsion Laboratory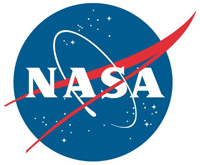 Pasadena, CA – One morning in 2008, research scientist Cathleen Jones of NASA's Jet Propulsion Laboratory in Pasadena, CA, was flying over the San Andreas fault near San Francisco, testing a new radar instrument built at JPL.
As the plane banked to make a turn, she looked down to see the Sacramento River delta, a patchwork of low-lying lands crisscrossed by levees.
Jones was using an instrument that can measure tiny movements of the ground on the scale of less than half an inch (less than a centimeter). It's called the Uninhabited Aerial Vehicle Synthetic Aperture Radar (UAVSAR).
«Read the rest of this article»