Topic: NASA's Armstrong Flight Research Center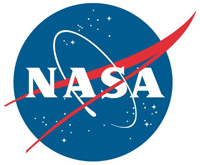 Edwards Air Force Base, CA – For the deserts of Southern California, the major milestones of aviation have long been marked by the unique sights, and sounds, of flight.
From the late Chuck Yeager's breaking of the sound barrier in 1947, to the space shuttles' approach and landing at NASA's Armstrong Flight Research Center (then Dryden) in Edwards, and through today, one recognizable sound is the sonic boom – a loud, sometimes startling event that we hear on the ground when an aircraft overhead flies faster than the speed of sound, also called supersonic speed.
«Read the rest of this article»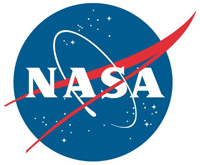 Washington, D.C. – At one-sixth that of Earth, the unique gravity of the lunar surface is one of the many variable conditions that technologies bound for the Moon will need to perform well in. NASA will soon have more options for testing those innovations in lunar gravity thanks to a collaboration with Blue Origin to bring new testing capabilities to the company's New Shepard reusable suborbital rocket system.
Currently, NASA can approximate the Moon's gravity on parabolic flights and in centrifuges on suborbital vehicles – both invaluable options for maturing promising innovations.
«Read the rest of this article»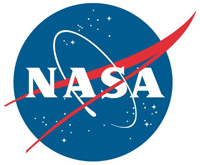 Washington, D.C. – NASA says that in early 2016, an icy visitor from the edge of our solar system hurtled past Earth. It briefly became visible to stargazers as Comet Catalina before it slingshot past the Sun to disappear forevermore out of the solar system.
Among the many observatories that captured a view of this comet, which appeared near the Big Dipper, was the Stratospheric Observatory for Infrared Astronomy, NASA's telescope on an airplane. Using one of its unique infrared instruments, SOFIA was able to pick out a familiar fingerprint within the dusty glow of the comet's tail – carbon.
«Read the rest of this article»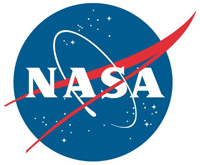 Washington, D.C. – Successful space and suborbital technology developments require ingenuity, understanding of mission and science needs, and testing. For many technologies matured with support from NASA's Flight Opportunities program, the ability to undergo testing multiple times – and often on different types of commercial flight vehicles – adds the necessary rigor and refinement to advance these innovations.
Evolved versions of two NASA-supported technologies that have flown previously through Flight Opportunities will be put to the test on Virgin Galactic's SpaceShipTwo.
«Read the rest of this article»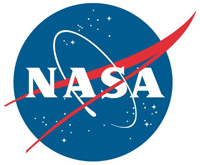 Washington, D.C. – NASA says the hungriest of black holes are thought to gobble up so much surrounding material they put an end to the life of their host galaxy.
This feasting process is so intense that it creates a highly energetic object called a quasar – one of the brightest objects in the universe – as the spinning matter is sucked into the black hole's belly. Now, researchers have found a galaxy that is surviving the black hole's ravenous forces by continuing to birth new stars – about 100 Sun-sized stars a year.
«Read the rest of this article»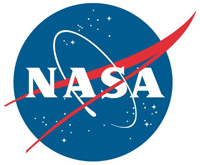 Washington, D.C. – NASA's Stratospheric Observatory for Infrared Astronomy (SOFIA) has confirmed, for the first time, water on the sunlit surface of the Moon. This discovery indicates that water may be distributed across the lunar surface, and not limited to cold, shadowed places.
SOFIA has detected water molecules (H2O) in Clavius Crater, one of the largest craters visible from Earth, located in the Moon's southern hemisphere. Previous observations of the Moon's surface detected some form of hydrogen, but were unable to distinguish between water and its close chemical relative, hydroxyl (OH).
«Read the rest of this article»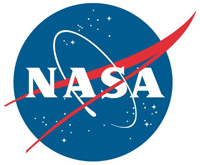 Washington, D.C. – NASA's telescope on an airplane, the Stratospheric Observatory for Infrared Astronomy, has provided a new glimpse of the chemistry in the inner region surrounding massive young stars where future planets could begin to form.
It found massive quantities of water and organic molecules in these swirling, disk-shaped clouds, offering new insights into how some of the key ingredients of life get incorporated into planets during the earliest stages of formation.
«Read the rest of this article»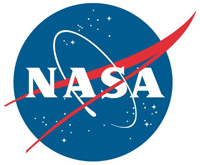 Washington, D.C. – From the rim of Shackleton crater to permanently shadowed regions on the Moon, a NASA-developed sensor suite could allow robotic and crewed missions to land precisely on the lunar surface within half the distance of a football field.
Technologies to enable exact and soft landings on the Moon and other worlds will fly on Blue Origin's next New Shepard suborbital rocket launch was supposed to launch on September 24th but had to be scrubbed. When a new launch time is announced, it will be posted to nasa.gov/live and the NASA TV Upcoming Events page.
«Read the rest of this article»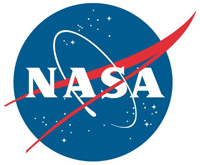 Edwards, CA – Assembly of NASA's X-59 Quiet SuperSonic Technology aircraft is continuing during 2020 and making good progress, despite challenges such as those imposed by the unexpected global pandemic.
NASA plans as early as 2024 to fly the X-59 over select communities on missions to gather information about how the public will react to the level of quiet supersonic flight noise the aircraft is designed to produce – if they hear anything at all.
«Read the rest of this article»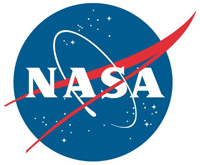 Pasadena, CA – A NASA aircraft equipped with a powerful radar took to the skies this month, beginning a science campaign to learn more about several wildfires that have scorched vast areas of California. The flights are being used to identify structures damaged in the fires while also mapping burn areas that may be at future risk of landslides and debris flows.
They're part of the ongoing effort by NASA's Applied Sciences Disaster Program in the Earth Sciences Division, which utilizes NASA airborne and satellite instruments to generate maps and other data products that partner agencies on the ground can utilize to track fire hotspots, map the extent of the burn areas, and even measure the height of smoke plumes that have drifted over California and neighboring states.
«Read the rest of this article»