Topic: NASA's Astrobiology Program
Written by Jia-Rui C. Cook
NASA's Jet Propulsion Laboratory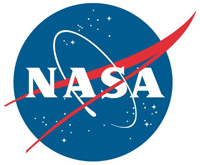 Pasadena, CA – If you could lick the surface of Jupiter's icy moon Europa, you would actually be sampling a bit of the ocean beneath.
A new paper by Mike Brown, an astronomer at the California Institute of Technology in Pasadena, CA, and Kevin Hand from NASA's Jet Propulsion Laboratory, also in Pasadena, details the strongest evidence yet that salty water from the vast liquid ocean beneath Europa's frozen exterior actually makes its way to the surface.
«Read the rest of this article»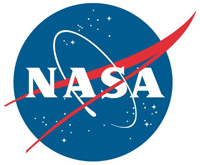 Washington, D.C. – Data from a NASA planetary mission have provided scientists evidence of what appears to be a body of liquid water, equal in volume to the North American Great Lakes, beneath the icy surface of Jupiter's moon, Europa.
The data suggest there is significant exchange between Europa's icy shell and the ocean beneath. This information could bolster arguments that Europa's global subsurface ocean represents a potential habitat for life elsewhere in our solar system. The findings are published in the scientific journal Nature.
«Read the rest of this article»