Topic: NASA's Automaton Rover for Extreme Environments
Written by Andrew Good
NASA's Jet Propulsion Laboratory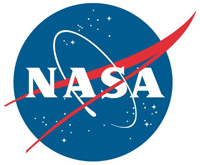 Pasadena, CA – A good watch can take a beating and keep on ticking. With the right parts, can a rover do the same on a planet like Venus?
A concept inspired by clockwork computers and World War I tanks could one day help us find out. The design is being explored at NASA's Jet Propulsion Laboratory in Pasadena, California.
The Automaton Rover for Extreme Environments (AREE) is funded for study by the NASA Innovative Advanced Concepts program. The program offers small grants to develop early stage technology, allowing engineers to work out their ideas.
«Read the rest of this article»