Topic: NASA's CaveR Rover
NASA Scientists test out new methods of discovering life in California lava tubes that could one day be used on other worlds.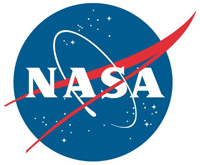 Silicon Valley, CA – NASA says imagine descending into a cave carved out by lava to work alongside a rover about the size of Spirit and Opportunity on Mars, watching the pristine wilderness of a national park transition into tall pillars and stalactites, all in a search for subterranean microbes.
That was a typical day for NASA's Biologic and Resource Analog Investigations in Low Light Environments project, also known as BRAILLE, while on deployment. Operated out of NASA's Ames Research Center in Silicon Valley, the BRAILLE team is developing the capability to detect life on the walls of volcanic caves from afar.
«Read the rest of this article»